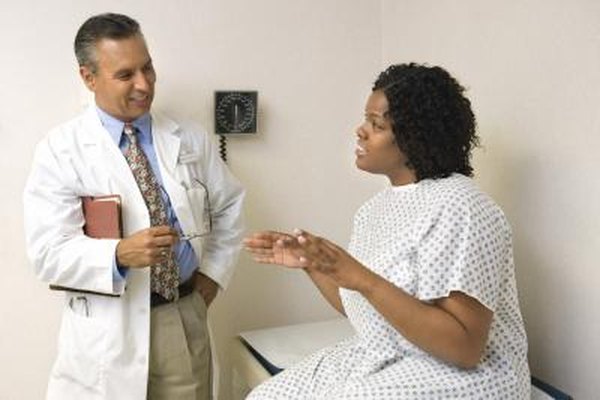 While health insurance can be expensive, the cost of being uninsured is often much higher. The American College of Physicians estimates that the uninsured pay an extra $1,600 to $3,300 every year. Most employer health plans offer family plans that cover spouses and children, but you don't necessarily have to be married to share a health insurance plan.
Married Insurance Coverage
While most people assume that they'll be able to get on their spouse's health insurance plan, being married doesn't necessarily mean you can share a health plan. Your eligibility for insurance depends on both employer and insurance policies. Employers don't have to offer coverage to spouses; as long as the criteria for insurance are applied equally, spouses can be denied. Similarly, individual insurance plans have no legal obligation to offer coverage to spouses, though many do offer family plans.
Domestic Partner Benefits
Many employers extend domestic partner benefits to their employees. In these plans, domestic partners are eligible for insurance coverage under the same plans as their partners. You may have to meet certain requirements, such as residing together for a set period of time. But if your partner's employer offers such a plan, you should be able to get coverage so long as you meet other coverage requirements.
Dependent Benefits
Spouses and domestic partners aren't the only people who can share insurance plans. Dependents are also eligible for coverage. Unrelated dependent children can sometimes get coverage, and as of 2013, your children are eligible for coverage on your plan until they are 26. Even if your child is married to someone else, he can still be covered under your plan.
Individual Policies
Individual insurance policies are typically more expensive than employer-backed plans. Some individual insurance policies offer domestic partner benefits, but these policies are the exception, not the rule. If your partner doesn't have coverage through her job, it may be challenging to find coverage. However, you and your partner may be able to enroll on the same plan and share an account even if you're not getting a discount for being on a family plan.
Photo Credits
Jupiterimages/Comstock/Getty Images