Are Military Retirement Benefits Paid in Arrears?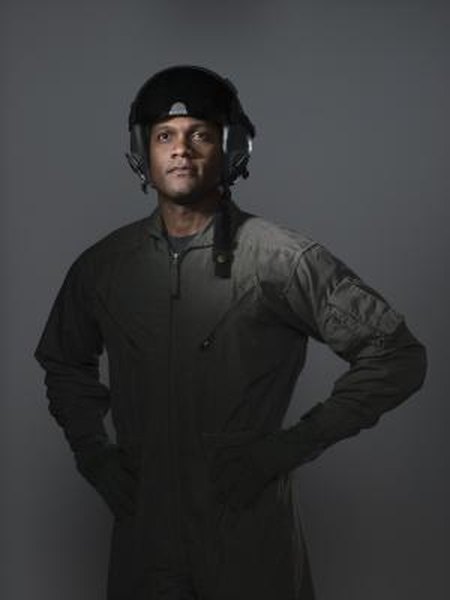 Any time you pay your bills late, they're in arrears. The same thing can happen in reverse: if someone owes you money and pays you late, she's in arrears. Your military retirement pay should come in on time every month. In the event of a government shutdown or other disaster, you might have to receive it in arrears. In the military, "arrears of pay" usually refers to something different.
Arrears of Pay
Arrears of pay is a military-retirement benefit that kicks in when you die. Whoever you designate as your arrears beneficiary receives your last month's retirement pay. It is prorated based on the date of your death. If you already received a month's pay, the government will reclaim it, then issue arrears to your beneficiary. If the Defense Department owes you anything else at the time you die, it will include that money in the arrears payment.
Designating an AOP
When you apply for your retirement, the paperwork includes space to name an arrears beneficiary. You can name anyone -- spouse, sibling, friend, partner -- you want to receive the money. The form allows you to name up to five people to share the final payment, dividing it up any way you choose. If you didn't sign up at retirement, you can send in a Designation of Beneficiary Information form, available online.
Order of Precedence
If you don't pick someone to receive the arrears paycheck, the military will pick someone based on the official order of precedence. Your surviving spouse comes first, then your children. Stepchildren and illegitimate children may not be in the order at all, unless you've adopted them or they are otherwise recognized for inheritance purposes in your jurisdiction. The money won't go out until the military has identified your survivors and decided who gets the money. Naming a beneficiary in your will won't work -- you have to file the military paperwork to name an arrears beneficiary.
Updating Beneficiaries
When you designate your beneficiary, the paperwork includes his contact information. The quicker the military can find him, the quicker he can get the money, so it's important to update the contact data if anything changes. If you have to change your beneficiary, you can resubmit a Designation of Beneficiary form. You can also use the military's MyPay website to make updates or changes.
References
Resources
Writer Bio
A graduate of Oberlin College, Fraser Sherman began writing in 1981. Since then he's researched and written newspaper and magazine stories on city government, court cases, business, real estate and finance, the uses of new technologies and film history. Sherman has worked for more than a decade as a newspaper reporter, and his magazine articles have been published in "Newsweek," "Air & Space," "Backpacker" and "Boys' Life." Sherman is also the author of three film reference books, with a fourth currently under way.