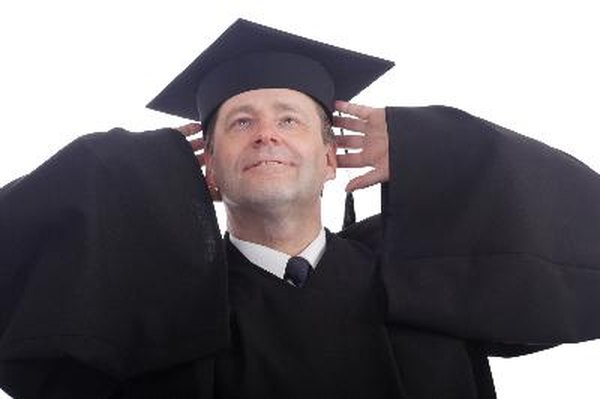 Qualifying for federal financial aid requires filling out the Free Application for Federal Student Aid every year you need assistance. The FAFSA calculates the amount of aid you qualify for based on the amount of income you earned the previous year. Typically, this information goes hand-in-hand with your federal tax return. Many people choose to wait until their tax return is filed to file their FAFSA. You do not have to file a tax return to fill out the FAFSA if you can estimate your income for the prior year.
Deadlines
As a student, you must cooperate with three separate deadlines when it comes to financial aid. On the federal level, you have until approximately June 30 to fill out the FAFSA to qualify for loans and grants. The exact date changes every year. The state deadline depends on your state of residence. The FAFSA website provides a tool to determine your state deadline. You also must meet all the deadlines assigned by the educational institution you are attending.
Estimate Information
When the deadline is approaching, it is perfectly acceptable to estimate your information for the FAFSA without penalty. It is better to estimate and remain in the running for the maximum amount of aid than to wait because you haven't filed. You may use your W-2 forms, 1099s and bank account statements to estimate your total income for the previous year. After filing, you'll receive your Student Aid Report estimating how much your family is expected to contribute to your education. The school uses the SAR to determine what aid for which you qualify.
Amend the FAFSA
You'll need to adjust your FAFSA after you file taxes to get an accurate SAR for your school. Log in to the FAFSA website and click the link to amend your FAFSA. After you input your tax return information, save your FAFSA. You and your school receives your amended SAR. They make any changes to your aid, if necessary.
IRS Data Retrieval Tool
When filling out your FAFSA, you get the opportunity to use the IRS Data Retrieval Tool if you already fill out your tax returns. The IRS Data Retrieval Tool automatically pulls your tax return information into your FAFSA eliminating the need for you to enter the information yourself. If you are not approaching any deadlines, it may benefit you to file your taxes first. It eliminates the need to estimate and amend your FAFSA. Using the DRT tool, you also lower your chances of being called for verification by your schools Financial Aid department. Verification is a process where you provide documentation to your institution to prove your income information.