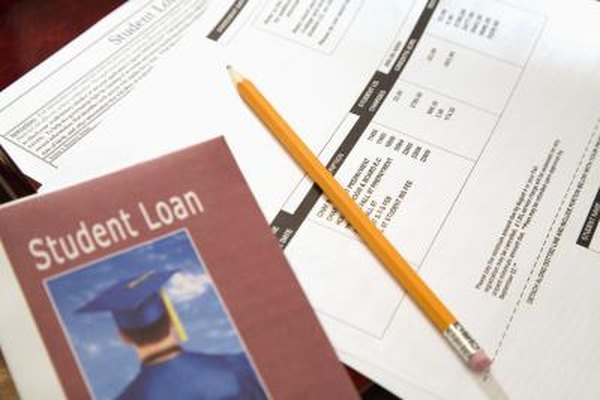 An error on the Free Application for Federal Student Aid, or FAFSA, can be costly. Know what financial information must be reported and where to report it. You are asked for detailed financial information, including information about investments. However, a 401(k) is not considered an investment for FAFSA purposes. Claiming the value of a 401(k) account by mistake could reduce the amount of federal aid you or your dependent is awarded.
Reporting Investments
The FAFSA does ask about your investments -- college students and their parents must disclose any investments they have. Investments include assets such as qualified educational benefits or Coverdell savings accounts, 529 savings plans, the refund value of prepaid tuition plans, mutual funds, stocks and bonds, and money market accounts. It does not include the value of life insurance or retirement accounts -- including a 401(k) account. While real estate can be considered an investment, you do not claim the value for the home you live in.
Reporting Untaxed Income
FAFSA lines 44A through 44J and 92A through 92I ask about untaxed income. The amount of contributions made to a 401(k) account must be listed here. While the contributions might be tax free, this income is counted on the FAFSA and can impact the amount of financial aid you will receive. Untaxed 401(k) contributions are listed on the W2 form in boxes 12A through 12D and have the code D, E, F, G, H or S.
Adjusted Available Income
Contributions to a 401(k) lower adjusted gross income (AGI). It might appear that this could increase the amount of need-based financial aid you qualify for. However, while it does lower the AGI, the amount is added back in on the FAFSA to calculate adjusted available income. The FAFSA uses the adjusted available income in its financial aid calculation.
Employer's Contribution
While you must report your 401(k) contributions -- even though they are tax free -- you do not have to report the 401(k) match made by an employer. The employer's contribution does not have any impact on your financial aid eligibility.
Photo Credits
Jupiterimages/Comstock/Getty Images