Tips on Buying a Short Sale Property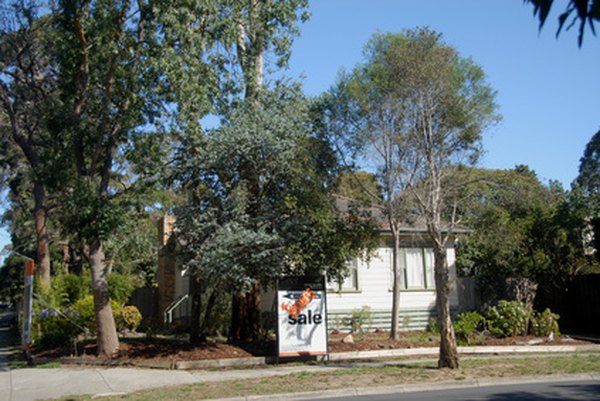 Many buyers look to short sales as a way to purchase a home at a steeply discounted price. A short sale occurs when the seller's lender accepts less than the full amount owed on the mortgage — a time-intensive approval process requiring reserves of patience as well as cash. For the best chance of success, make a solid offer, stay flexible and settle in for a long wait.
Do Your Homework
Before you get your heart set on a certain property, interview area real estate agents and attorneys and choose those who are experienced short sale negotiators. Your agent will identify suitable properties and may have an existing relationship with the seller's agent or the seller himself. According to Bankrate, building a productive working relationship with the seller is central to the short sale process, because short sale sellers are more likely to leave a property in good condition following closing — unlike angry foreclosed borrowers, who have little to lose. And an experienced attorney will dig through property records looking for title problems, existing liens, bankruptcy filings and other deal killers that can sabotage months of work.
Settle Your Financing
Buying a home requires supplying copious amounts of paperwork, especially if you need a home loan. Keep your end of the bargain hassle free by maintaining perfect credit — in other words, don't buy costly items on credit, and don't make late payments. In addition to the mortgage application, you'll have to supply tax returns, proof of income and savings and investment statements. Although you may already have a nice deal locked in through your mortgage broker, check with the seller's lender, too — a desperate bank may offer special financing to a highly qualified applicant, resulting in money saved over the life of the loan as well as at closing.
Investigating the Property
Wise buyers investigate the property thoroughly and promptly. Bankrate recommends searching courthouse listings and online databases that identify whether or not a property is in preforeclosure; a lender usually won't approve a short sale unless the buyer is 90 days past due and cannot afford to resume regular payments. Also, find out as much as you can about area property values, how much profit you stand to earn on resale, how much work the property needs, property tax amounts and the quality of area amenities such as schools and facilities. Do not pursue a property whose owner has filed for bankruptcy — bankruptcy halts all collection activities, including property sales.
Convincing the Lender
Most important, you must help the seller convince the lender that a short sale is in its best interests. Chances are, the seller has already priced the home aggressively; making an offer that meets or is close to the asking price speeds the approval process. Use your home inspection to your advantage by sharing the home's necessary repairs and estimated costs with the lender. Although the lender won't pay for repairs in a short sale, it might have to if the home goes to foreclosure. Be persistent, follow up promptly with requests for information and settle in for a months-long wait for approval. Finally, don't be afraid to walk away from a bad deal. A short-term costly mistake is still better than a difficult-to-forget long-term nightmare.
References
Writer Bio
Lisa Bigelow is an independent writer with prior professional experience in the finance and fitness industries. She also writes a well-regarded political commentary column published in Fairfield, New Haven and Westchester counties in the New York City metro area.