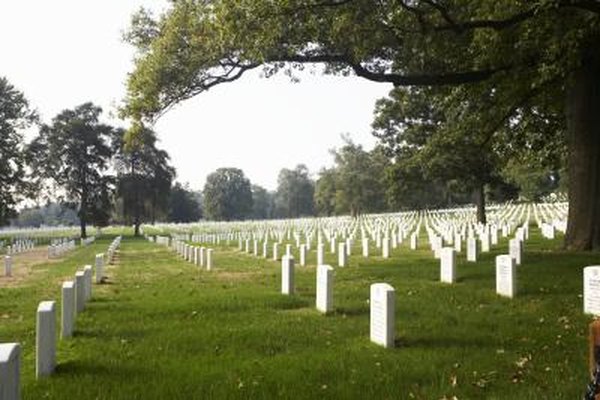 In a traditional IRA, the owner must designate at least one beneficiary when the account is opened. A spouse who is a named beneficiary can transfer the assets from the deceased spouse's IRA to a new account. The actual physical transfer of the funds requires some paperwork. To avoid distribution or taxation on the money, follow the instructions for rolling over the money to a new account.
Step

1
Contact the financial institution it you already have a traditional IRA account and inform a representative that you will be transferring funds from your deceased spouse's traditional IRA. If you do not already have a traditional IRA, open an account at a financial institution of your choice.
Step

2
Complete the paperwork provided by the financial institution and elect a direct transfer to a traditional IRA in the name of the surviving spouse. Make a copy for your records.
Step

3
Return the paperwork to the financial institution, along with a copy of your spouse's death certificate.
Step

4
Call the financial institution to confirm that your paperwork has been received and is in order.
Items you will need
Certified copy of death certificate
Tip
If your spouse died after starting to take the required minimum distributions, you must take the withdrawal the year of death. This withdrawal is mandatory to allow you to claim the IRA as your own.
Siri Stafford/Photodisc/Getty Images