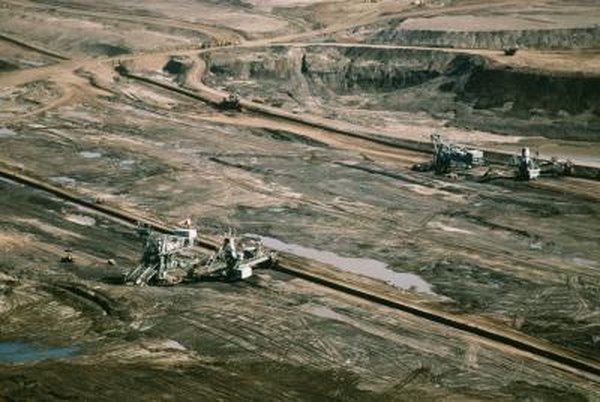 Good collateral can make or break your loan request. Developed real estate is a highly desirable form of collateral. Vacant land, on the other hand, is a riskier proposition. To use the land as collateral, you have to convince the lender that the undeveloped acreage is worth enough for her to risk money on. After you find the right lender, you have to pitch the land as viable collateral for a secured loan.
Step

1
Research various lenders by visiting websites and gathering informational materials from the various financial institutions. Look to lenders who serve rural and less-developed areas. They often have a level of experience and comfort with land collateral that urban lenders may not.
Step

2
Contact the lending institution to set an appointment to meet with a loan officer or manager. Give a few details over the phone, including the loan amount, the location of the land and a brief overview of the project. This will allow a lender to match you with the right loan officer who handles deals like yours.
Step

3
Find out the bank's loan-to-value, or LTV, for undeveloped land. This will vary by lender, running as low as 35 percent in some cases. The LTV will dictate the loan amount you can secure with the land.
Step

4
Obtain an appraisal for the land. This can cost several thousand dollars depending on the size of the parcel and the appraisal company you engage. You want the appraisal to determine the "highest and best use" of the property. Compile information on the surrounding area. If the land is near other developed or commercial areas, you can use that information to sell the lender on the land's potential to generate income.
Step

5
Provide the lender with the appraisal. Cite the highest and best use and the potential for development. Prove to the lender that the land holds value in its current form but can be developed into a piece of real estate that's worth much more.
Step

6
Discuss development plans and strategies for the land if you plan to use the money for development. If you've already started the process, provide plans, permits and approvals. Show the lender your vision and give him a reason to believe the land will be a strong commodity. If you haven't begun any type of development, cite comparable projects on similar parcels in similar areas.
Step

7
Provide a budget for the development if you have one. This allows the lender to see that you have a detailed plan for the money you want to borrow.
Photo Credits
Photos.com/Photos.com/Getty Images