The Best Day of the Week to Buy Stocks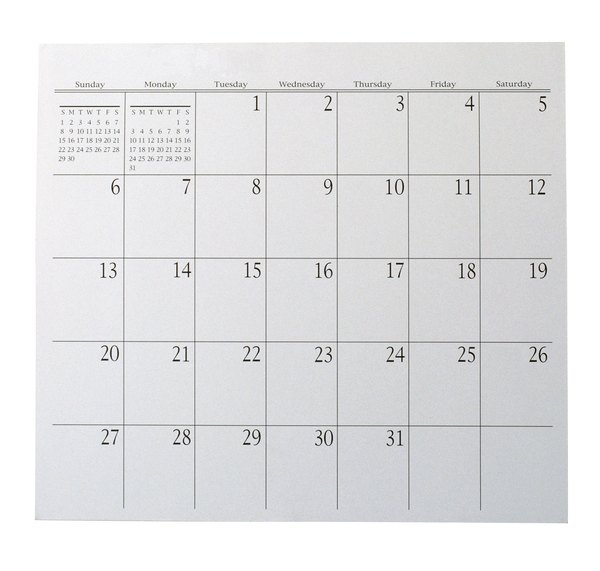 Stock prices are affected by a lot more than the day of the week, so it can take more than a calendar to get rich playing the markets. But historically, many studies have shown that prices typically drop on Mondays, making that often one of the best days to buy stocks. Friday, usually the last trading day before the Monday drops, is therefore one of the best days to sell.
The Monday Effect
Investors sometimes point to a "Monday effect" that brings stocks lower on that day. The reason this happens is uncertain. Sometimes companies will purposely release bad news late on Friday or over the weekend, in the hopes of giving the market time to absorb it before trading resumes and hoping for slightly less media coverage and investor attention as people take the weekend off.
Naturally, any bad news can still cause investors to sell when the markets do resume trading on Monday morning. Some people also attribute Monday stock price drops to general investor dissatisfaction with the resumption of the work week leading to overall pessimism about investments.
Whether the Monday effect is still as pronounced as it once was is still the subject of debate, and of course individual stocks can have opposite effects during any particular week for all different reasons.
Times of Year
All times of year are also not created equal as far as the stock markets are concerned. Investors often point to a so-called Santa Claus rally that brings stock prices up between Christmas and the first days of the new year. January in general is usually one of the best performing months for the stock market.
This can be attributed to general holiday optimism, a lack of bad news being released during the slow holiday season and retail investors putting their Christmas and year-end bonuses into the market.
Times of Day
The stock market also more typically rises than falls during the early hours of the trading day. Historically, simply buying a basket of stocks every day before close and selling the next day before 10 a.m. could be quite profitable.
This may be because institutional investors put money into the market earlier in the day or because of pent-up demand because of earnings and other announcements often released after trading hours.
Naturally, no day, time or season is a foolproof time to buy or sell stock, so it's usually best to proceed with a bit of caution and, of course, look at other market indicators besides your clock and calendar when planning investment strategies.
References
Writer Bio
Steven Melendez is an independent journalist with a background in technology and business. He has written for a variety of business publications including Fast Company, the Wall Street Journal, Innovation Leader and Ad Age. He was awarded the Knight Foundation scholarship to Northwestern University's Medill School of Journalism.