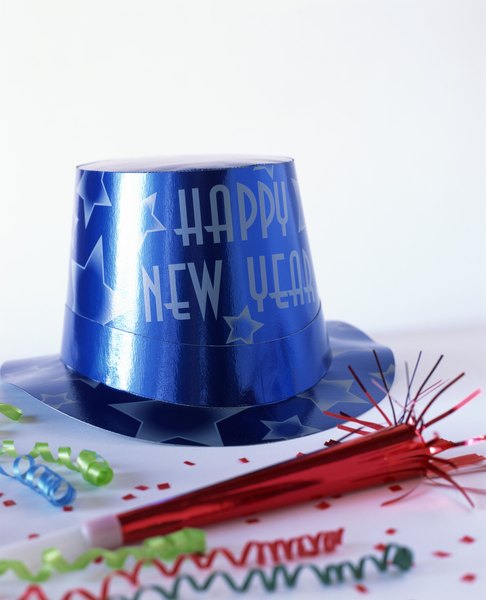 Stock prices are influenced by a lot more than just the calendar, but they do tend to do better at certain times of the year than others. The week after new year's is one of those times, with stock markets up slightly more often than average, and January in general is historically one of the best months for U.S. stock prices. It's no sure thing, though: as recently as 2016, investors planning on a January rally would have been disappointed, as the market as a whole actually fell more than five percent.
The New Year's Bump
Historically, the stock market actually goes up in most weeks of the year. In any particular week, the stock market goes up about 56 percent of the time. But in the first week of the year, that number goes up to about 60 percent.
In that first week of the year, the influential Standard and Poor's 500 index, representing 500 major companies' stocks, rises 0.61 percent on average. In any other particular week, it goes up an average of only 0.14 percent.
And January as a whole is one of the best months for markets, on average substantially better than any other month. Some studies suggest that this effect is getting less pronounced, though, which is the natural result if investors realize the effect exists and increasingly time their trades to anticipate it.
The end of the year typically isn't bad either: investors sometimes refer to a Santa Claus Rally that often lifts stocks in the last week of the old year just after Christmas and the first days of the new one. Reasons for this include investors buying stock with tax incentives to invest before the end of the calendar year and general new year's optimism. Some investors also get potentially hefty Christmas or year-end bonuses at work, which they may choose to put into the stock market, driving prices up as they buy shares.
Recent Years
The general rule of thumb held true for 2018: Stocks saw some of their sharpest early-year gains in decades. The market also rose in January 2017, with the Dow Jones Industrial Average even crossing the symbolic 20,000 mark for the first time in the index's history, perhaps in part due to investor optimism about the new Trump administration.
But as recently as 2016, stock prices fell during January, with the Dow falling about 5.5 percent, proving the January rally is no sure thing.
Photo Credits
Creatas Images/Creatas/Getty Images