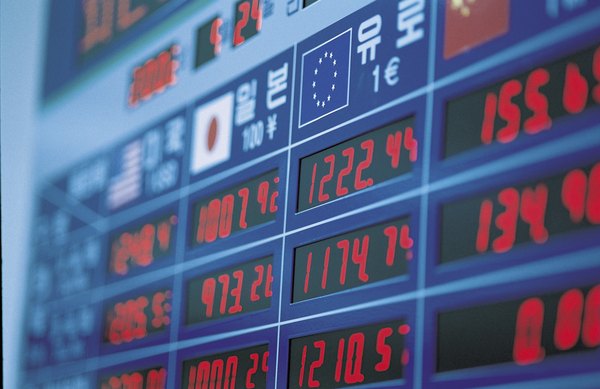 Each year, the stock market tends to repeat certain seasonal trends. These seasonal trends affect individual stocks and the stock market as a whole. When investors have a thorough understanding of how these trends work, they're able to gain a slight advantage when it comes to trading and investing. However, investors should also realize that while trends can help predict a higher probability of certain outcomes, performance can never be guaranteed.
Tip
Common seasonal stock market trends are seen in January, the end of a quarter, before the holidays and between May and Halloween.
Understanding the January Effect
The January effect helps predict how the market will tend to perform throughout the year. The January effect takes place from the last trading day in December through the fifth trading day in January. Investors tend to sell losing stocks at the end of December so they can claim tax losses, and bargain hunters are then able to purchase the stocks at a discount. This new demand creates buying pressure on the market, which affects gains and losses.
The End of Quarter Effect
At the end of every quarter, portfolio managers feel pressure to close the quarter on a positive note. As a result, a concept referred to as "window dressing" has emerged. Some portfolio managers wait until the last day of the quarter to bid aggressively on shares of stock already in their portfolio. With this bidding surge, stock values temporarily increase, and the portfolio manager can close the quarter with positive gains that are attractive to potential investors.
According to Nadex, it is not uncommon for stocks to post significant gains on the last day of the quarter, only to decrease in value significantly the following day due to investor sell-off. This has become a largely predictable element of modern stock trading.
The Pre-Holiday Effect
The pre-holiday effect is an anomaly where stock prices tend to rise on the final trading day preceding a holiday. Statistical research shows that market returns are often more than 10 times greater on the days preceding a holiday than they are on the regular days of the year.
One theory behind the trend proposes that the rise in performance is a natural phenomenon because people are more optimistic around the holidays. In addition, in the days preceding a holiday, people tend to lessen their involvement in the market, or lower their exposure. As a result, the market experiences lower liquidity, which affects prices.
The May and Halloween Effects
Another popular investment strategy is to abide by the guidelines of selling in May, and staying out of the picture until after Halloween. According to CNBC, stocks often see lower performance from May and October compared to the other months, although it also notes there are still some regular gains throughout that period. This shows that while a strategy may be based on historical patterns, there is always the possibility that individual stocks may outperform or entirely disregard past trends.
Jupiterimages/Photos.com/Getty Images