Why Is Homeowner's Insurance Allowed to Cancel Your Policy?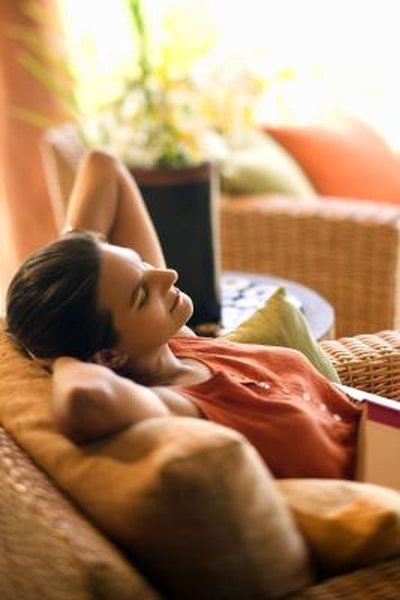 Buying homeowner's insurance can be a mind-numbing experience of striking the delicate balance between affordable premiums and sufficient coverage. Don't assume, however, that once you've bought your policy, you're in the clear -- many homeowners fail to realize that insurance companies can and often do cancel policies, making the process even more difficult the next time you purchase.
Read the Fine Print
In most states, insurance companies can only cancel a homeowner's insurance policy according to the guidelines laid out in the policy -- otherwise known as the fine print. Read your policy carefully to make sure you know why your insurance could be canceled.
Cancellation Versus Non-Renewal
As though purchasing homeowner's insurance were not confusing enough, many consumers fail to realize the difference between a cancellation of an insurance policy and a non-renewal. A cancellation occurs during the active term of the insurance policy, while a non-renewal means that your insurer has declined to renew your policy when the term of the policy is up. The reasons for a cancellation and non-renewal can be vastly different. While an insurance company can only cancel a policy according to the policy guidelines, a policy may not be renewed for a number of reasons, including a steep decline in your credit rating, a history of frequent claims or even a series of inclement weather events in your area that result in frequent claims from other insured parties.
Failure to Pay Premiums
For most consumers, a canceled homeowner's insurance policy comes down to cold hard cash -- or lack thereof. Fail to pay your insurance premiums on time, and you are likely to find your policy canceled. If you find yourself unable to pay the entire premium on time, let your insurer know as far in advance as possible, and make arrangements to pay as soon as possible.
Fraud, Crime or Misrepresentation
Misrepresent the state of your home, the way you use your home or even your personal information, and your insurer can cancel your policy during the policy term. Severe structural or other problems with your home that were not disclosed or discovered during the application process can result in a cancellation, as can an undisclosed home business, such as an in-home day care. Likewise, misrepresenting yourself, failing to disclose a known hazard or offering other fraudulent information can mean cancellation. Using your home in the commission of a crime can also result in cancellation.
Vacating the Property
Move away from your home without informing your insurer, and you may find yourself without homeowner's insurance. Unoccupied homes are subject to acts of vandalism, natural disasters or other problems that can go undetected and cause serious damage when there is no one to report or mitigate the damage. If you plan to relocate or spend a significant amount of time away from your home, let your insurer know.
State By State Information
Insurance regulations vary from state to state, so keep in mind that while these are the most common reasons insurers cite for cancelling a homeowner's policy, regulations regarding cancellations may differ in your home state.
References
Resources
Writer Bio
A writer and information professional, J.E. Cornett has a Bachelor of Arts in English from Lincoln Memorial University and a Master of Science in library and information science from the University of Kentucky. A former newspaper reporter with two Kentucky Press Association awards to her credit, she has over 10 years experience writing professionally.