How do I Find the Expiration Date for a BCBS PPO Health Insurance Policy?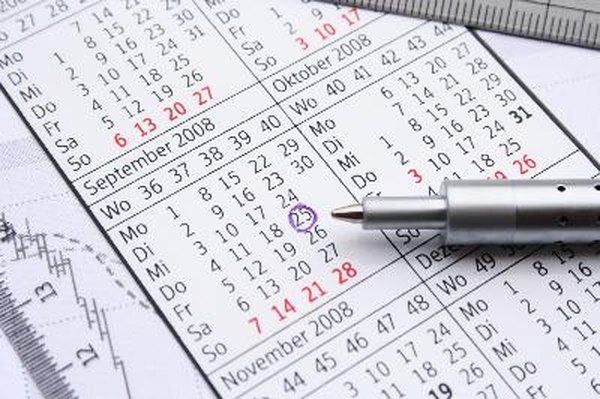 Your health insurance is an important benefit for yourself and your family. You'll want to be aware of when your coverage starts and the expiration date when making claims against your policy. If a claim is filed outside of these dates, the insurer will not compensate you for the expense.
Tip
To locate the expiration date on your Blue Cross Blue Shield PPO account, check your benefits booklet. If you don't have the booklet, you can contact customer service instead.
BCBS Health Insurance
Blue Cross Blue Shield (BCBS) is a national group of companies providing health care coverage to members in all 50 states, the District of Columbia and Puerto Rico. Coverage is provided through a number of independent BCBS companies located throughout the U.S. Federal employees are covered by BCBS under a separate health insurance program.
PPO Health Insurance Policy
A PPO (Preferred Provider Organization) is a type of health insurance plan. When you sign up for this type of coverage, you pay less for services obtained from hospitals, doctors and other medical service providers who are part of the plan's network (the "preferred providers").
You can choose to visit out-of-network hospitals, doctors and health care providers if you wish. If you do so, you will be charged more for their services under your insurance plan.
PPO Policy Expiration Date
Once you enrol in a BCBS PPO health insurance policy, you'll want to be sure to keep track of the policy expiration date for your insurance. There are multiple ways you can discover this important information.
Check the Benefits Booklet
When you enrolled in your health insurance plan, you should have received a benefits booklet explaining how your plan works, which services are covered and how to file a claim. The booklet will also indicate the start and expiry date for the policy.
Confirm with HR Department

Your company's Human Resources or Benefits Department will be able to confirm the expiry date of your PPO health insurance plan if you are covered under an employer-sponsored plan.
Contact BCBS Customer Service

To get the information you need about the expiry date of your health insurance policy, be prepared to provide your group number ID and your member ID.
You'll find these numbers on the front of your BCBS insurance card. This is the one you need to show each time you receive medical services under your health insurance policy.
To contact customer service with questions related to your health insurance policy expiry date, call the toll-free number on the back of your insurance card. A customer service representative will be able to tell you when your current coverage expires, as well as answer any other questions you have about your health insurance policy.
You can also visit the BCBS website to find a local company to answer your questions. Once you land on the website, you will be directed to provide characters from the Identification Number from your insurance card to find a provider close to you.
References
Writer Bio
Jodee Redmond is a freelance writer, blogger and editor who has been working full-time in this capacity for over 15 years. She is a graduate of Centennial College and has worked as a tax consultant and a legal assistant. Her previous experience and boundless curiosity is a distinct advantage when writing about such varied topics as income tax, insurance, commercial property, business, construction, addiction, freelance writing and more.