How to Search Unclaimed Life Insurance Benefits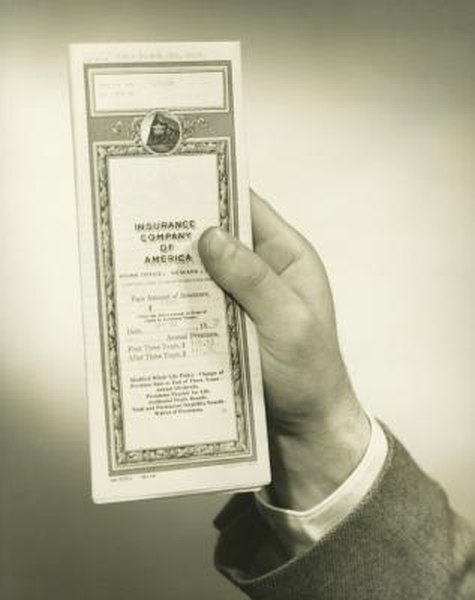 Every year beneficiaries lose out on life insurance proceeds because they didn't know a policy existed -- and they didn't know they were named. Insurance companies don't always inform beneficiaries about a policyholder's death. The decedent may have misplaced or lost the policy or stored it in a safe deposit box. Conducting a thorough search for a policy is often the only way to find unclaimed life insurance benefits
Step

1
Inventory the decedent's paperwork. Search through old files, correspondence, in-home safes, journals and financial documents for evidence of a life insurance policy. Go through address books and business card organizers to find an agent's name. Look through the checkbook for checks written to an insurance agency. If you locate evidence of a policy, contact the insurance agency about its procedures for claiming life insurance benefits.
Step

2
Locate the decedent's income tax returns to see if she reported interest payments from an insurance company. Look for 1099s that were sent to the decedent reporting interest payments. Search though old and recent mail for premium-due notices, quarterly statements, form letters and documents from the insurance company. Contact the decedent's car insurance provider and ask if the company issued the decedent a life insurance policy.
Step

3
Find out if the decedent was employed or a union member. Contact the human resources department or union office to see if an insurance policy was issued. If the decedent served in the armed forces or government service, contact the Department of Defense or the government agency to inquire about existing policies. Get the name and phone number of the contact person and ask how to claim any benefits.
Step

4
Contact your state's division of unclaimed property if the decedent has been dead two or more years. All insurance companies must turn over unclaimed insurance benefits to the state within a statutory time limit and the state will hold the property until it is claimed. Some states have their websites set up for online unclaimed property searches. You can use the National Association of Unclaimed Property Administrators website to conduct an online search of each state.
Step

5
Pay an agency to locate a life insurance policy if all else fails. Companies like MIB Solutions will search life insurance databases to locate an existing policy. The company also tracks insurance applications and corporate mergers to keep its database accurate.
References
Tips
Check with family members to see if they know about a life insurance policy.
Call the major insurance companies to see if a policy was issued to the decedent.
Warnings
Be aware that insurance companies may have privacy policies limiting the amount of information an agent can provide about an existing policy.
Writer Bio
Based in St. Petersburg, Fla., Karen Rogers covers the financial markets for several online publications. She received a bachelor's degree in business administration from the University of South Florida.