How to Change Flood Insurance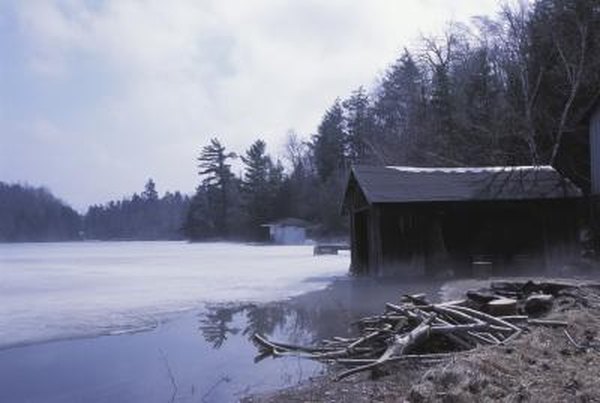 Homeowners insurance doesn't normally cover flood damage, so the federal National Flood Insurance Program was established to provide protection for homeowners in certain areas. The government underwrites flood insurance policies through this program, and homeowners can buy flood insurance through authorized flood insurance brokers. If you're not happy with your flood insurance provider, you can change providers only if your area has another provider authorized by the National Flood Insurance Program.
Step

1
Contact the National Flood Insurance Program to learn whether your area is covered by the program and to get a list of flood insurance providers in your area. A home that's in an area of high risk for flooding must have flood insurance if the mortgage is from a federally insured or regulated mortgage company. If your house falls into this category, you can't cancel your current policy until you have a new one.
Step

2
Contact your current flood insurance company if you want to change your policy by, for example, altering your deductible or changing your amount of coverage. Your insurance company can tell you your options, which will be based upon your home's flood risk and value. Policies that increase coverage or have lower deductibles typically require higher monthly payments. Ask your insurance company to send you a written copy of your options, then review the policies and apply for the policy you want. After your application is accepted, you'll begin making payments under the terms of the new policy.
Step

3
Gather information about your home -- including your mortgage and property values -- as well as an inventory of valuable items you want covered. Ask providers on your list what items are covered and how much coverage will cost. Choose a provider that will provide the coverage you need at a manageable cost. Some providers provide inexpensive plans with higher deductibles. Choose these only if you could afford to pay the deductible, or if you otherwise coundn't afford flood insurance.
Step

4
Apply for flood insurance with the provider you have chosen. After you receive notification that you've been accepted and made your first payment, cancel your old insurance policy. If you cancel the policy before getting a new policy, you could end up not having any coverage in a flood.
References
Tips
Your flood insurance rates will be based on the risk of a flood as well as the value of your property and your home's flood history.
Writer Bio
Van Thompson is an attorney and writer. A former martial arts instructor, he holds bachelor's degrees in music and computer science from Westchester University, and a juris doctor from Georgia State University. He is the recipient of numerous writing awards, including a 2009 CALI Legal Writing Award.