Does Homeowners Insurance Increase From Year to Year?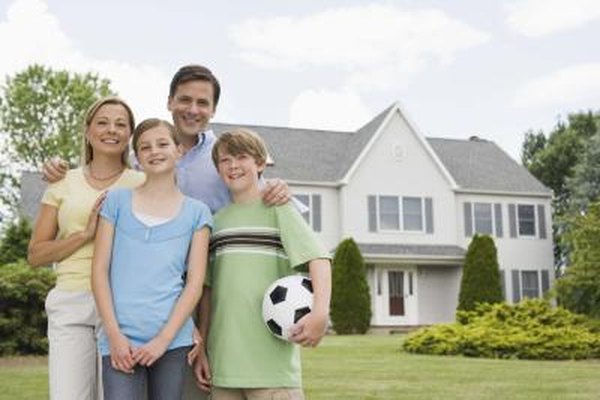 Rising insurance premiums are a common complaint among homeowners. Homeowners using escrow notice the hit each month as the increased premium raises the mortgage payment. Your agent re-evaluates your policy every year, often resulting in a premium increase. Whether or not your insurance increases each year depends on changes to your house, your credit rating, inflation and claims history.
Property Changes
According to the National Association of Insurance Commissioners, you may notice an increase in your yearly premium if your property undergoes any changes the prior year. Adding a swimming pool, trampoline or pet to the property increases the likelihood of an injury occurring, which in turn could increase your yearly premium. On the flip side, if you install a property alarm, fire sprinkler system or smoke detectors, you may be entitled to a discount on your premium.
Credit Score
All insurance policies pull your credit score for evaluation. Statistically, homeowners with good credit have fewer claims than those with poor credit. As such, insurance companies charge higher premiums to those with poor credit scores. If your score lowers from the previous year, you may notice an increase in your insurance premium for the next year.
Claims
Insurance companies charge less for customers who do not file claims against the policy. According to Bankrate, you may not notice an increase in your yearly premium for just one claim. Multiple claims, such as two within a three-year period, might send your rates skyrocketing. Claims that are more likely to boost your premiums include dog bites, water damage and slip-and-fall claims.
Inflation
High inflation often forces insurance companies to increase premiums. As costs increase, the insurance industry must increase your insurance premium to match. The insurance industry uses the Consumer Price Index to measure inflation. When the CPI goes up, expect your premiums to follow in turn.
References
Writer Bio
Leigh Thompson began writing in 2007 and specializes in creating content for websites. She has been published online in various capacities. Thompson has an associate degree in information technology from the University of Kansas and is working on a bachelor's degree in business and personal finance.