Homeowners Insurance Terminology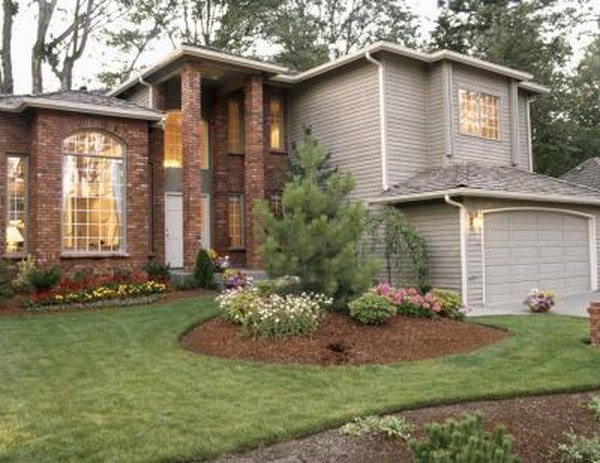 If you own a home, you need homeowners insurance to protect you from financial losses to your house. No one expects their home to be hit by a tornado for fire, but disasters can happen anywhere. For instance, thunderstorms, including tornadoes, were the most expensive natural disaster in 2011, with insurance costs estimated at over $25 billion. Homeowners insurance has its own specific vocabulary and it's helpful to be conscious of that terminology when insurance shopping.
Dwelling
Dwelling insurance is coverage that protects you against physical damage to your home. Dwelling coverage is a standard component of a homeowners insurance policy that reimburses you for damage or physical losses to your home. These damages can occur from things like a fire, a hurricane or hail storms. Floods and earthquakes are not typically covered by regular homeowners insurance. If you live in a flood zone or earthquake area you will need an additional special policy.
Other Structures
This type of coverage refers to the other structures on your property that aren't your home, such as garages, sheds and other buildings that are separate from your home. A basic homeowners insurance policy will provide coverage valued at 10 percent of the dwelling insurance as coverage for other structures. So, if you have $150,000 of coverage to your house, you would be insured for up to $15,000 on other structures. Talk to an agent about buying higher amounts of coverage if you have many structures on your property.
Personal Property and Contents
Personal property is also part of a basic homeowners insurance policy. It protects your personal belongings in case they are stolen or destroyed by an event that is covered in your policy. Typically, an insurance policy will limit the coverage for personal property to 50 to 70 percent of the amount your home is insured for. Items that will be covered under this section of your coverage include clothing and furniture.
Loss of Use
Loss of use coverage allows you to live your life as you were before the damage to your home. Loss of use gives you enough money to live comfortably while you are unable to live in your home. This type of coverage could be used toward hotel bills or restaurant costs while your home is under repair.
Personal Liability Protection
If someone gets hurt on your property, you could be sued for the damages. Should you lose a court case, the personal liability protection of your insurance would cover the damages. Any animals that you own are also included in this part of the insurance. For example, if your dog attacked a visitor, you would be covered if a lawsuit was brought against you.
Medical Payments
Medical payments coverage assists in medical expenses that you might be liable for if an injury occurred on your property and there wasn't a lawsuit. This portion of the homeowners insurance would help if, for example, a friend falls on your steps and does not want to bring a lawsuit against you or if your dog bites your neighbor and he doesn't want to sue.
References
Writer Bio
Dylan Armstrong specializes in insurance, investing and retirement planning. He has also worked as a life and health insurance salesman and holds a Bachelor of Science in finance from Boston College.