Define Homeowners Insurance Broad-Form Policy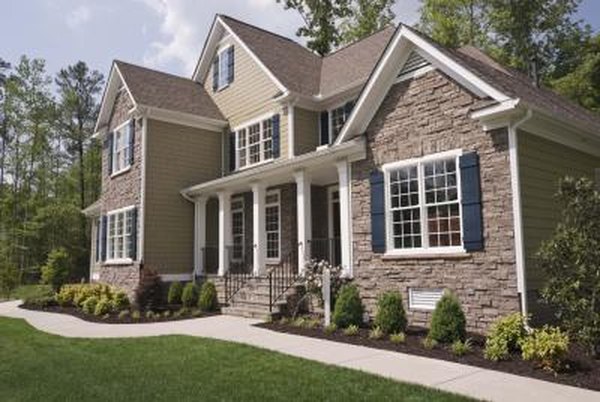 Homeowners insurance reimburses you for damage to your property from a covered peril such as fires. The insurance comes in several forms. The main difference among them is the perils covered by the policy. Basic-form policies cover only a few perils, mainly fire, theft, vandalism and storms. Broad-form policies pay to repair or replace property damaged by a wide range of perils.
Broad Form Defined
The broad-form policy, also known as HO-2, covers loss or damage to your property from perils specified in the policy. Loss or damage from perils not named in the policy is not covered. Typical specified risks include fire and smoke, windstorms, lightning, hail, explosions, vehicles, aircraft, and civil unrest such as riots. The typical broad-form policy also covers damage from vandalism and theft, falling objects or the weight of ice and snow.
Volcanoes and Water
Other conditions normally covered by broad-form policies include volcanic eruptions, water damage from a sudden and accidental failure of plumbing, heating, air conditioning or fire sprinkler systems, damage from failure of a household appliance, and damage to household electrical systems from a sudden and accidental electrical failure.
What's Protected
Typical broad-form policies protect your dwelling, free-standing outbuildings such as storage sheds or detached garages, and personal property such as furnishings and appliances. They may also pay your living expenses while your dwelling is being fixed. These policies also cover personal liability if you are sued and found liable for personal injuries suffered by someone on your property, and medical payments for their injuries. All items are covered up to dollar limits specified in the policy.
Special Form
Insurance companies also offer homeowners policies that resemble a mirror image of the broad-form policy. The "special form" or HO-3 covers loss or damage from all risks except those specifically excluded in the policy. This is the most popular type of homeowners insurance. Typical excluded perils include floods, sewer backups, groundwater infiltration, wars, nuclear accidents, toxic waste spills, earthquakes and other earth movements. Other exclusions include losses stemming from neglect, construction defects, structural upgrades required by ordinances or laws when rebuilding, governmental actions such as property condemnation or rezoning, and intentional acts of destruction such as arson.
References
Writer Bio
Herb Kirchhoff has more than three decades of hands-on experience as an avid garden hobbyist and home handyman. Since retiring from the news business in 2008, Kirchhoff takes care of a 12-acre rural Michigan lakefront property and applies his experience to his vegetable and flower gardens and home repair and renovation projects.