5 Important Elements in Any Homeowner's Insurance Coverage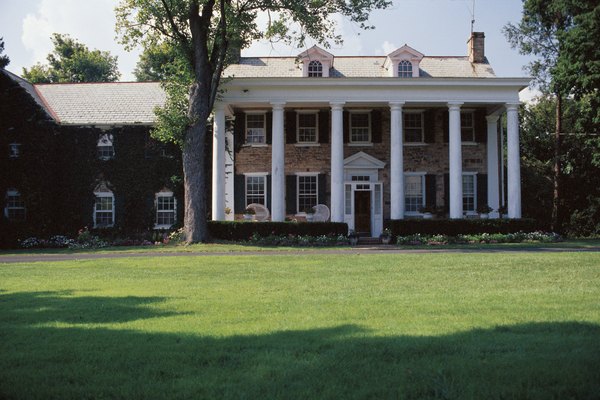 Homeowners insurance policies can vary greatly based on the type of coverage you want. However, most policies contain a few common elements for full coverage. Buying complete coverage is essential when you invest significantly into a home. If you have a mortgage, your lender will require at least a basic level of structural coverage as well.
Replacement and Repair
Building coverage, the part of the policy that covers structures on the property, typically fits into two categories. Basic coverage pays for damages that result from various natural disasters stipulated within your policy. You normally pay a deductible ranging from $250 to $2,000, and benefits pay the remainder.
Replacement coverage is the most critical for your property as an asset. This is what pays for total replacement of the home if it is destroyed. Usually, replacement coverage is set for an amount above the market value to account for inflation of materials and labor costs to rebuild the house with similar finishes.
Contents of the Home
Contents coverage is the portion of homeowners insurance that protects the value of personal items you keep in the home. With standard policies, agents often estimate an amount based on the home value, size of the property and number of rooms. Agents often ask, though, if you have expensive items, such as jewelry and antiques that require higher levels of benefits. If your home is robbed or vandalized, contents coverage pays to replace lost valuables.
Regular policies often limit coverage for certain items, such as jewelry, to somewhere around $1,500 to $3,000. If you have valuable art or several good pieces of jewelry, a separate rider or endorsement specific to those items may be in order, though it will bring an additional premium. Be prepared to supply a professional appraisal documenting the value of the items.
Liability Coverage for the Property
Liability insurance pays for injuries or property damage experienced by someone else on your property. If you have friends over for a meal and someone trips and falls down the stairs, your liability benefits pay for any medical and legal costs. Standard coverage is for $100,000 to $300,000. As a safety net, some people buy additional protection or obtain a separate personal liability policy to better protect their assets in case of a lawsuit.
List of Covered Perils
Every policy spells out which natural disasters and perils are covered. Among the common inclusions are fire and lightning, wind and hail, explosions, vehicle or airplane damage, falling objects. Depending on the insurer, coverage for water overflows from sprinklers, in-home water systems and frozen pipes may require a rider.
Earthquakes, floods and hurricanes are not commonly included in basic policies. You can, however, pay additional premiums for benefits on these perils, though this can be expensive in areas on fault lines or in flood plains. Deductibles for these disasters are likely to be a percentage of the damage rather than the usual flat fee.
Cost of the Premiums
A less homeowner-friendly element is the amount of premium you pay for the coverage benefits. Amounts vary by ZIP code, proximity to fire services, property value and features, such as a pool, fireplaces and walk-out basement. A policy on a $200,000 property usually ranges from around $700 to $1,500 per year. You can often save on premiums by purchasing auto and home plans from the same carrier, installing a security system or raising your deductible.
References
Writer Bio
Neil Kokemuller has been an active business, finance and education writer and content media website developer since 2007. He has been a college marketing professor since 2004. Kokemuller has additional professional experience in marketing, retail and small business. He holds a Master of Business Administration from Iowa State University.