What Is the Homeowner Insurance Declaration Page?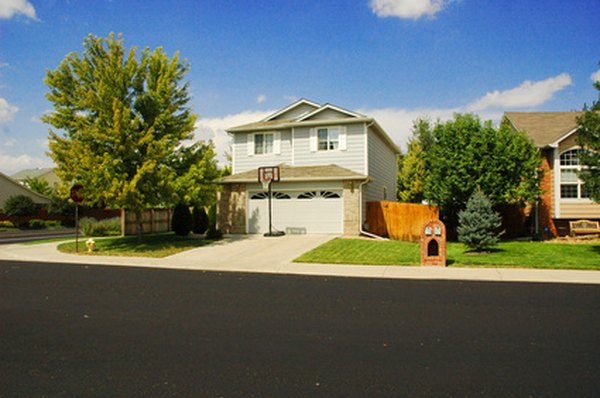 Homeowner's insurance protects you and your lien holder, if you have a mortgage, from financial loss should your home be damaged or should someone hold you liable for an injury suffered on or because of your property. Your actual policy contains all of the terms and conditions that apply to your coverage. If you are seeking to refinance your home or obtain quotes from another agency, you may be asked to provide your declarations page. Your declarations page summarizes this insurance information, condensing it into a document that is typically two or three pages long.
References
Although the actual form of a declarations page can vary, many start by giving your policy number and the dates of coverage. Your name and mailing address are listed, along with the contact information for your insurance agent. If your mailing address is not the same as the address of the insured property, the property address will be stated also.
What is Covered
Most homeowners' policies separate coverage into six main categories, which are dwelling, other structures, contents, loss of use, liability, and medical payments. The dwelling is your main home, and other structures are buildings or other permanent fixtures that are detached from your home. The contents category is also called personal property, and it includes items such as your furnishings, clothing, artwork and electronics. Loss of use insurance covers expenses you incur because you cannot use your home until it is rebuilt or repaired. It does not pay your mortgage, but it can cover your rent at a temporary location and certain extra expenses, such as restaurant meals. Liability insurance covers payments to someone else who suffers a loss for which you are found liable. For example, suppose a tree in your yard falls onto your neighbor's house, damaging his roof. The category of medical payments includes only payments made to cover the medical expenses of others, not your own. An example of a time when you might need this coverage would be when a storm coats your steps with ice, you do not deice the steps, and a delivery person slips on the ice and injures his back. Under each category, the declarations page should list your policy limits for that category.
Deductible
A deductible is the amount you must contribute out of your own pocket toward the cost of repairs. If the actual expense is less than your deductible, your insurance company will not pay any portion of your claim. If the expense is greater than the deductible, your insurance will pay the amount by which the expense exceeds the deductible. Your declarations page should state your deductible amounts. You may have more than one deductible listed, such as one amount for wind damage and a different amount for other losses.
Additional Coverage
Sometimes it is in your best interests to purchase supplemental insurance to cover particularly expensive items in your home. For example, if your home is furnished with valuable antiques, the standard contents coverage may be inadequate. Your policy may also have a low limit on jewelry or furs. These supplemental policies, also called endorsements, may appear on your declarations page.
Premiums and Exclusions
The amount of the premium is typically listed on the declarations page, but this is not always the case. When it is shown, the premium for any supplemental coverage is normally listed separately. Important items not covered by your policy should be shown as exclusions. For example, your policy might not cover damage from earthquakes, and this fact should be clearly stated on the declarations page.
References
Resources
Writer Bio
Jeffrey Joyner has had numerous articles published on the Internet covering a wide range of topics. He studied electrical engineering after a tour of duty in the military, then became a freelance computer programmer for several years before settling on a career as a writer.