How to Invest in Agribusiness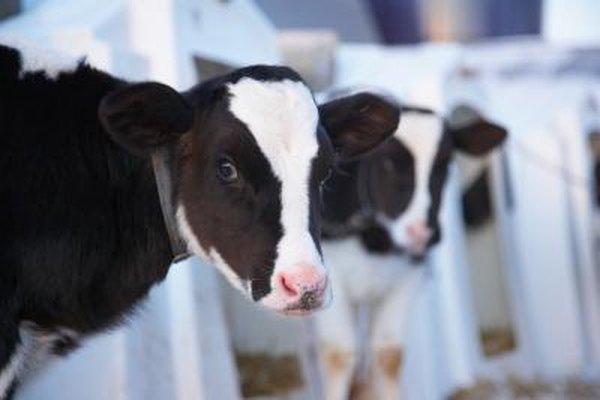 Agribusiness is exactly what the word implies: The business side of what goes on on a farm, though the term does not apply directly to farming. Rather, agribusiness is the production and sale of farm-related products. Under that umbrella are farm equipment, chemicals and genetic seeds and the end products, such as agricultural commodities. Investors looking to profit from favorable agribusiness trends have several options.
Agribusiness Stocks
Investors have a dizzying array of choices when it comes to agribusiness stocks. One of the most familiar names is Deere, the world's largest maker of agribusiness equipment such as farm tractors. Illinois-based Deere also makes construction and forestry equipment in addition to enjoying high brand recognition among lawn-care enthusiasts for its line of lawn mowers, tractors and related equipment. Another agribusiness stock that some investors may already be familiar with is Monsanto. Monsanto is one of the largest makers of genetic seeds used by farmers to increase crop yields, though consumers know the company for its Roundup weed-killing products. Fertilizer stocks have also risen to prominence in recent years. Potash Corp. of Saskatchewan is the largest producer of its namesake fertilizer. Other companies in this sub-sector of the agribusiness group produce nitrogen-based and phosphate-based fertilizers. Those firms include Mosaic, among others.
An ETF
Investors looking for broad-based exposure to the agribusiness industry should consider an exchange-traded fund. The Market Vectors Agribusiness ETFis the oldest and largest such ETF. Home to 51 stocks as of 2013, MOO allows investors to make a more diverse bet on the sector, because it features a little bit of everything.
Commodities Futures
Commodity futures trading involves buying and selling contracts for the future delivery of ag products, such as corn or cattle. Investing in futures of any kind requires significant capital, is risky and carries the potential for enormous losses. Investors who have not traded agricultural commodities futures in the past should determine if their risk tolerance levels are suitable for this type of trading and receive professional training before moving forward.
Futures-Based Funds
Investors looking to play commodities futures without the risks entailed with trading corn, lean hogs futures or the like can consider exchange-traded products. For examples, funds such as the PowerShares DB Agriculture and the Teucrium Corn Fund trade like stocks and do not expose investors to the volatility or high-loss potential that directly trading commodities futures does.
References
Writer Bio
Todd Shriber is a financial writer who started covering financial markets in 2000. He worked for three years with Bloomberg News and specializes in analysis of stocks, sectors and exchange-traded funds. Shriber has a Bachelor of Science in broadcast journalism from Texas Christian University.