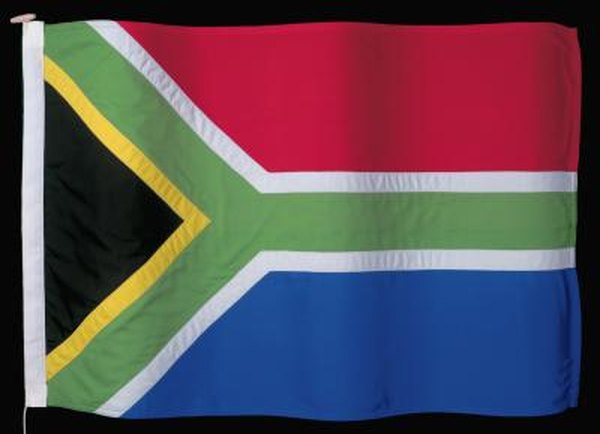 The Johannesburg Stock Exchange is the largest stock exchange in Africa's largest economy, South Africa. As ranked by market capitalization, the JSE is the 18th-largest stock exchange in the world and is home about 400 companies. Totally electronic, the JSE is also larger than a few exchanges in developed markets (South Africa is considered an emerging market). There are several ways to invest in the JSE.
Stocks
Investing in a basket of stocks that comprises only JSE-listed firms is hard for U.S. investors, because no index funds designed to track the JSE are listed in the United States. However, a decent number of South African-based companies list their shares on U.S. exchanges. Most of these stocks trade on the unregulated Pink Sheets, but a few large-cap South African stocks are listed on major U.S. exchanges. Most of the South African stocks that trade on major U.S. exchanges are gold production companies; South Africa is one of the world's largest gold producers.
Go Direct
Many brokerage firms offer investors access to international markets. For the privilege of using this service, investors can expect to pay heftier commissions than they pay when transacting in U.S. equities. With the JSE, investors are likely to encounter two hurdles. The first is finding a broker that provides direct JSE access to retail investors. After that comes transaction costs that are likely to be higher than those for international markets such as Australia and Canada.
Hedge Funds
Numerous hedge funds specialize in international and emerging markets equities. Locating one that focuses exclusively on South Africa might be tricky, but finding one that invests in a few JSE-listed names will probably be easier. A major problem with hedge funds is that they often require significant minimum investments, sometimes more than $1 million. Additionally, hedge funds are notorious for charging high management fees -- sometimes 2 or 3 percent of assets invested -- and for taking 20 or 30 percent of the profits they generate for investors.
Basic Funds
More-basic funds such as mutual funds and exchange-traded funds are perhaps the best way for U.S. investors to get exposure to multiple JSE-listed stocks at one time. Some mutual funds and at least one exchange-traded fund focus exclusively on South African stocks. Others offer more comprehensive exposure to Africa, but even those funds give signifcant weights to JSE stocks, because South Africa has by far the largest equity market on the continent.
References
Writer Bio
Todd Shriber is a financial writer who started covering financial markets in 2000. He worked for three years with Bloomberg News and specializes in analysis of stocks, sectors and exchange-traded funds. Shriber has a Bachelor of Science in broadcast journalism from Texas Christian University.