How to Invest Money With Investment Banks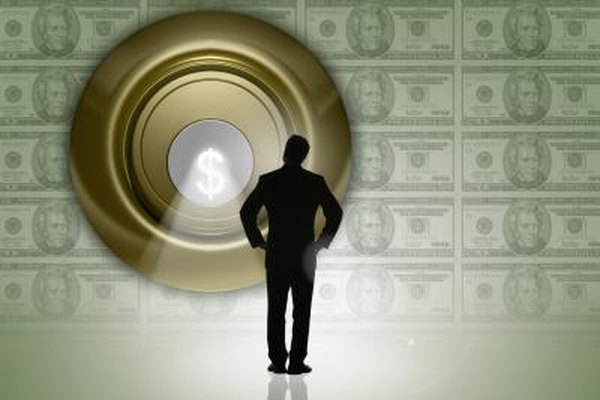 Investment banking is dominated by market heavyweights Morgan Stanley, Goldman Sachs and JP Morgan Chase. Best known for taking private firms such as Facebook public, investment banks are notorious for earning high fees and providing their investors with excellent returns. Individual traders can take advantage of investment banks' market savvy and global reach by opening an account and investing in their financial products or purchasing stock in the company.
Step

1
Go online and pull up a list of the best investment banks for the current year. Select the top-rated investment banks that interest you and visit their websites for more information. Compare their investment vehicles, the minimum amount needed to open an account, and the applicable costs and fees.
Step

2
Choose an investment bank and contact the firm online or by phone. An investment banker will talk to you about the firm's investment opportunities and either email an application to you or send you a direct link to an application website. Complete the application and return it, along with the required personal identification and tax documents.
Step

3
Fund your account after it is approved and opened. If you want to invest in the bank's financial products, take a moment and review the online prospectus for the firm's mutual funds and bond portfolio selections. You can also take advantage of the firm's investment management services if you meet the bank's high-income threshold.
Step

4
Consider trading the investment bank's stock if you do not want to open an account. Use your stock screener or go to a free online stock screener to find the investment bank best suited to your trading criteria. Narrow down the list and compare the financial statements for each firm. Go to your online trading account order entry page. Enter the desired investment bank's stock symbol, the number of shares you want to trade and select the action: buy or sell -- in this case, buy. Enter the trade and check your account to see that the shares have been purchased and credited to your account. Monitor the position and keep abreast of news events and company announcements that might affect your trade.
References
Tips
Investment banks offer financial products with low minimum investment amounts to attract new clients.
Warnings
Investment banks often make money by investing in risky credit default swaps and toxic assets. Be sure these investments do not exceed your personal investing risk tolerance.
Writer Bio
Based in St. Petersburg, Fla., Karen Rogers covers the financial markets for several online publications. She received a bachelor's degree in business administration from the University of South Florida.