How to Find a List of Registered Investment Advisors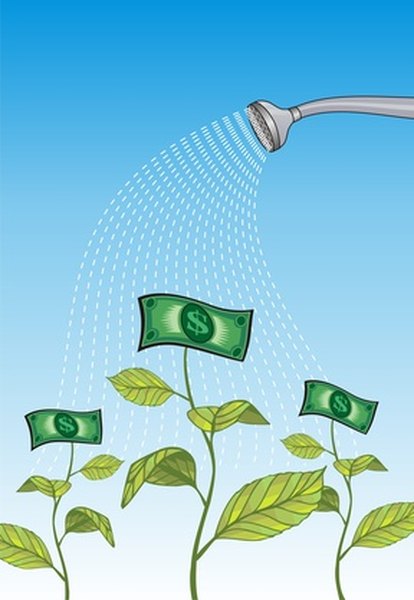 Every investor can benefit from good advice, whether you're buying stocks online or going through a stockbroker. A good investment adviser will guide you as you decide what to do with your money, letting you make the final choice. A directory of registered investment advisers can help you find an adviser you can trust.
Tip
You can find an investment adviser by searching the U.S. Security and Exchange Commission's Investment Adviser Public Disclosure database. The Financial Industry Regulatory Authority also maintains a searchable database called BrokerCheck.
Starting Your Investment Adviser Search
Advisers who manage more than $110 million in assets are regulated by the SEC, while state securities regulators oversee advisers managing less than $100 million. FINRA maintains a database of both SEC- and state-registered advisers, called BrokerCheck, that you can search for up-to-date information.
You can also track down brokers using the IAPD database, maintained by the SEC. The SEC's website also pulls information from BrokerCheck, so either way, you'll get a look at advisers registered with both the SEC and the state.
What Are Investment Advisers?
If you're looking for a list of all registered investment advisers, it's important to first understand what their responsibilities are. Many people confuse investment advisers with stockbrokers and financial advisers. The biggest difference is that investment advisers are registered with either the SEC or a state securities regulator.
An investment adviser may also go by titles like asset manager, investment counselor or wealth manager. The best way to determine whether a professional is an investment adviser is to check with the SEC or state regulators. You may seek out an investment adviser for advice on stocks, but some also manage portfolios, help with financial planning and buy and sell stocks on behalf of their clients.
Searching Versus Directory
The way you approach any directory of registered investment advisers relies heavily on whether you've identified a potential match already. You can easily use these services to search for an adviser by name. But if you have no idea which adviser you want to use, you may want to take advantage of the SEC's Investment Adviser Data download.
When you pull the Investment Adviser Data download, you'll get a list of all registered investment advisers for a designated area in XML format. You can also use FINRA's BrokerCheck to browse a list of all brokers that have been barred, as well as those who have had actions filed by the SEC.
Finding Out About Disciplinary Action
Whichever directory of registered investment advisers you consult, pay close attention to any disciplinary action that might apply. Both BrokerCheck and the IAPD database include information on any disciplinary action that has been filed against a professional. If you still have questions, though, you can contact FINRA at 800-289-9999.
Once registered, an investment adviser is required to file an updated report with the SEC or state officials on a regular basis. If there are any disciplinary events, they must be reported as soon as possible after they occur. Those events include criminal convictions, administrative proceedings with regulators and court judgments. The information should be included in any list of all registered investment advisers.
Becoming an Investment Adviser
As part of your investment adviser search, you may wonder what qualifications an investment adviser has before registering with regulators. Before you can register as an investment adviser with the SEC or state regulators, you'll need to pass the Series 65 exam, which ensures you understand laws, regulations, ethics and other topics related to helping clients with their finances.
Once you've passed the exam, you'll qualify to apply. However, many investment advisers find that in order to win over the clients that find them through an investment adviser search, they need to have either a Certified Financial Planner or Chartered Financial Analyst designation next to their name. In some states, you may find that simply having this classification will allow you to skip the Series 65 exam, so be sure to check before you take the test.
References
Tips
You can also search for a specific person by entering the name in the search form.
If you want a list of investment advisers from a specific firm, enter the name of the firm in the search form.
Writer Bio
Stephanie Faris has written about finance for entrepreneurs and marketing firms since 2013. She spent nearly a year as a ghostwriter for a credit card processing service and has ghostwritten about finance for numerous marketing firms and entrepreneurs. Her work has appeared on The Motley Fool, MoneyGeek, Ecommerce Insiders, GoBankingRates, and ThriveBy30.