How to Find a MT4 FOREX Broker for a U.S. Citizen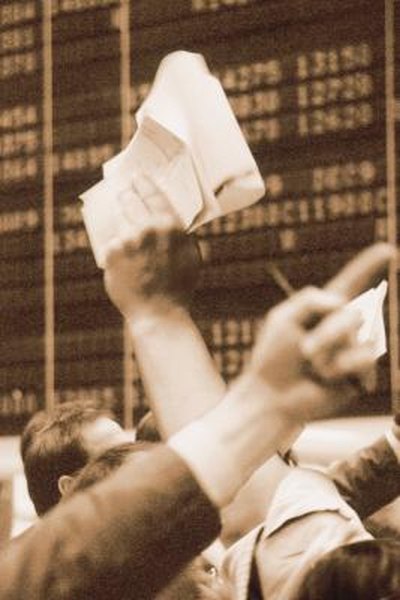 There are more than 60 Forex brokers with offices in the United States that accept applications from US citizens. Most of these offer different services and have different cost structures, which can complicate your search for the right one. Knowing what you want from a broker before you start your search can simplify the process.
Make a List of Your Requirements
Before you start your search for a broker, write a list of what you're looking for. The service you receive and the features you gain access to vary from broker to broker. Relevant factors to evaluate include the leverage you require, the minimum deposit requirements for opening an account, whether or not the broker offers trading through MT4 and the commission you'll have to pay when you make a trade. Forex commission is generally paid via a spread, which is the difference between the bid and ask price in a particular Forex pair. Some brokers offer tight and fixed spreads, which can reduce your overall trading costs.
Use the Internet
Next, type "US Forex brokers" into your favorite search engine and you'll be provided with a number of lists and reviews of brokers. Go through the lists and read the reviews. This will quickly give you some idea of which brokers are the most reputable and highlight any brokers you might want to avoid.
Ask the Community
A large community of traders will be willing to help you make your decision. Type "Forex forum" into your favorite search engine and navigate to one of the displayed results. Open an account with one of the forum sites, and you'll instantly gain access to the knowledge and experiences of many traders. Someone is likely to have asked the community about U.S. Forex brokers in the past, but if you can't find what you are looking for, ask the question yourself. Forex forums are a useful way to compile a list of potential brokers as well as an easy way to narrow the list down, once complete.
Apply for an Account
Once you've chosen your broker, to open an account. In most cases, this can be done online. Navigate to your chosen broker's website and fill out an application. You'll have to provide proof of address and some valid identification before your account is activated. If the broker you have chosen requires a manual application, print out the necessary forms and mail them to the broker's location.
References
Resources
Writer Bio
Samuel Rae is an experienced finance journalist whose work has been published across a range of different sites and publications in the financial space including but not limited to Seeking Alpha, Benzinga, iNewp, Trefis and Small Cap Network. He holds a BSc degree in economics.