NYS Employee Benefits for a Domestic Partner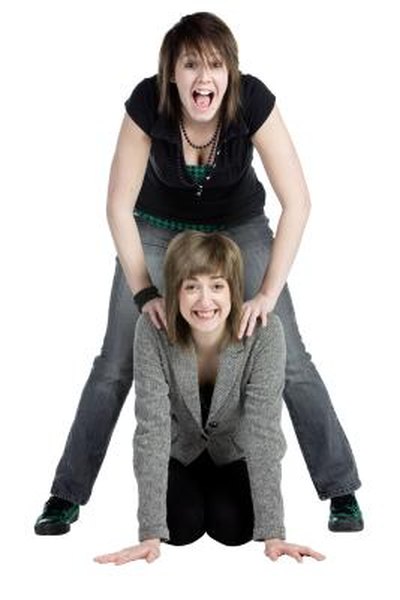 New York State extends your employee benefits to your domestic partner when you register as a domestic partnership. Your local city or county clerk handles the registration procedures. To qualify, you and your partner must be at least 18 years old and not currently registered in another domestic partnership. Once you receive your domestic partnership certificate, you can file the paperwork extending your benefits to your domestic partner and your children. However, since a domestic partnership is not recognized as a marriage, your domestic partner receives fewer employee benefits than a spouse.
Life Insurance Coverage
Your domestic partner is eligible for life insurance coverage under your employer's group policy. You can enroll your domestic partner when you first apply for coverage or add him to your policy during an open enrollment period. Your domestic partner can forego a medical examination if you enroll within a certain period after providing proof that you registered your domestic partnership. If you add your domestic partner after that time, depending on the benefit amount, your domestic partner must pass a medical examination to be covered.
Health Insurance Coverage
Your domestic partner can receive health insurance through your employer's company policy. Some insurance companies will automatically enroll your domestic partner when you first sign up for health insurance coverage. Other insurance companies require a health insurance rider that adds your domestic partner to your coverage. If you were previously covered, you can add your domestic partner during the open enrollment period. You can enroll the children you and your domestic partner have to your health insurance policy.
Surviving Domestic Partner Benefits
In some circumstances, your domestic partner can receive financial benefits if you are a city, county or state employee. For example, New York City gives a monetary award to the surviving domestic partners of firefighters, police officers, uniformed correctional officers, sanitation officers and school crossing guards. If you died trying to prevent a crime, your domestic partner is entitled to receive monetary compensation. Your domestic partner has the right to purchase your council chair seat should you die while serving as a New York City council member.
Domestic Partner Benefit Limits
At the time of publication, New York State law does not recognize your domestic partner as your marital spouse. As a result, domestic partners receive fewer benefits than spouses. For example, your domestic partner cannot receive general workers' compensation death benefits if your death is job-related. Your domestic partner is likewise barred from filing a wrongful death lawsuit. After you die, your domestic partner has no marital inheritance rights regarding your property. A blood relative could inherit property held solely in your name instead of it passing directly to your domestic partner.
References
Writer Bio
Based in St. Petersburg, Fla., Karen Rogers covers the financial markets for several online publications. She received a bachelor's degree in business administration from the University of South Florida.