Pros & Cons of Buying a Condo Vs. House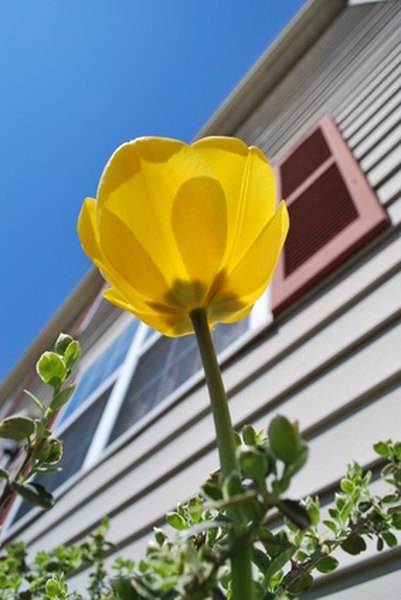 One person's pain is another's pleasure, and that's especially true when comparing single-family homes and condos. The benefits for some can be drawbacks for others, depending on factors such as lifestyle, family situation or budget. Taking inventory of your personal and family needs and desires can help you make the right decision.
Maintenance
Hassle-free condo living is appealing to homeowners who don't want the burden of constant yard maintenance. They gladly turn over decision-making to the condo board, which contracts for lawn care and snow plowing. In exchange for that convenience, condo owners pay a monthly fee to cover costs. Condo owners also don't have to think about other upkeep on the outside of the property, such as painting, tree surgeons, roofs and chimneys.
Location
City condos are often within walking distance of shops, restaurants and cultural events, a big plus for condo-dwellers who enjoy being able to walk to the local coffee shop on a lazy morning and like the hubbub of the city. The flip side of that convenience is the traffic noise and pollution. Noisy neighbors add to the racket.
Budget
Purchasing a condo can get you more for your money because you aren't buying the lot or paying for the building exterior. Your money can also buy you extra amenities such as a party room, tennis court or swimming pool. But there are additional expenses that come with buying a condo. Dues are collected to pay for exterior maintenance, lawn care and periodic expenses such as well testing and paving. Owners might have to pay extra for parking, and all owners might need to share the additional burden of major projects such as roof repairs through special assessments.
Control
Turning over responsibility to a condo board for day-to-day decisions also means relinquishing some control. An owner of a single-family home can decide to forestall painting for another year, but a condo owner must abide by the wishes of the association. Homeowners can decide what color to paint their houses, how to landscape their lawns and where to park their cars. Condo owners must follow the rules established by the association governing things such as the number of people who can live in one unit, where cars may be parked and if pets are allowed.
Privacy
Sharing a building with other condo owners means giving up some privacy. You have to share your backyard and common areas, and you might not be allowed to garden, hang out the laundry or do other backyard activities homeowners take for granted. Some people feel more secure in condos and take comfort in knowing other people are nearby to help in emergencies.
References
Writer Bio
Donna Eigen has written, produced and managed communication programs for global, government, university and nonprofit organizations since 1980. Eigen has taught graduate business communication and is a certified facilitator in work force diversity, leadership, team building and effective presentations. She has a Master of Arts in communication and a Bachelor of Arts in sociology from the University of Wisconsin-Milwaukee.