How to Purchase Common Stock in a Private Corporation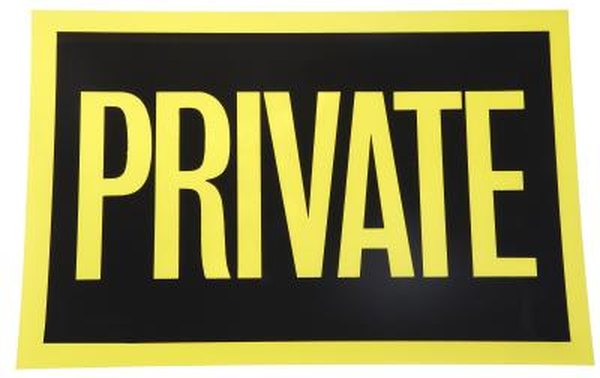 The shares of a private corporation are normally "restricted" -- companies cannot sell unregistered shares to the public except through a registration exemption. However, you can pursue several different strategies to buy private common stock. Although many private companies only sell common stock to rich investors, new and existing regulations give the average person a shot at grabbing a few shares.
Private Corporation, Private Stock
A private corporation is one that has not yet issued stock through an initial public offering. One or a few investors and/or founders might closely hold most of the corporation's common stock. Venture capitalists and private equity firms may own some of the corporation's common stock, preferred stock or debt. Federal regulations allow private corporations to issue private stock that is exempt from public registration, but the laws attach many strings. If you are a "sophisticated investor," which is SEC-speak for wealthy, you can negotiate the purchase of private shares directly with the corporation, usually through a contract called a private placement memorandum.
Accredited Investors
The rules that allow private corporations to sell restricted shares of common stock require that some or all of the purchasers be "accredited investors." To attain this exalted rank, you must have annual income of at least $200,000 in the most recent two years or have a net wealth, excluding your primary residence, of at least $1 million. Current owners of private shares can sell those shares to accredited investors, but the shares remain restricted from public resale. Your registered broker-dealer might be able to locate willing sellers at venture capital firms or within the corporation itself.
Non-Accredited Investors
If you don't meet the accreditation standards, do not give up hope. First, depending on the type of registration-exemption the corporation uses, it can sell a limited number of private common shares directly to non-accredited investors. Secondly, according to SEC Rule 144, restricted shares may qualify for public resale six months to one year after issue. An owner of private shares can sell them publicly after the required holding period expires -- your broker may be able to locate these shares for you. The third method for non-accredited investors to grab private common stock is through crowdfunding.
Crowdfunding
The Jumpstart Our Business Startups Act of 2012 establishes equity crowdfunding as a way for the average investor to buy private common shares. Private corporations can sell stock to the public via websites called "crowdfunding portals." A corporation can raise up to $1 million a year through crowdfunding. To participate, you register at a crowdfunding portal, review the corporation's financial disclosures and place an order. Based on your income, the Act limits the amount you can invest through crowdfunding. Because of consumer protection concerns, the Securities and Exchange Commission has delayed implementation, which is still on hold as of this article's publication date.
References
Resources
Writer Bio
Eric Bank is a senior business, finance and real estate writer, freelancing since 2002. He has written thousands of articles about business, finance, insurance, real estate, investing, annuities, taxes, credit repair, accounting and student loans. Eric writes articles, blogs and SEO-friendly website content for dozens of clients worldwide, including get.com, badcredit.org and valuepenguin.com. Eric holds two Master's Degrees -- in Business Administration and in Finance. His website is ericbank.com.