How to Buy Stocks Anonymously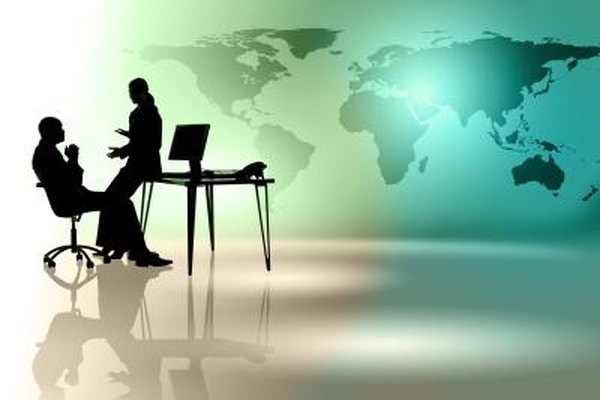 Investors who want to buy stocks anonymously must look overseas to accomplish this goal. The USA Patriot Act mandates that anyone opening a financial account in the United States must provide proof of identity. Opening an account online does not exempt an investor from providing the required identification. Setting up an offshore corporation, also known as an international business corporation, or IBC, to use for stock trading guarantees that your transactions will remain private. Just be sure the country you select has not entered into a financial information sharing agreement with the United States.
Step

1
Go online and research countries that allow American citizens to set up offshore corporations. Look for countries with strictly enforced privacy laws, a legal system based on British common law, English as the primary language and a history of political stability. The country must be completely independent of American treaties or influence. Belize, the British Virgin Islands and Nevis are popular countries for forming an offshore corporation, as are the Isle of Mann, Gibraltar, Guernsey and Panama.
Step

2
Use your search engine to find companies that form IBCs in your target country. For example, you could type in "Offshore corporations in Belize" to get a list of companies that provide this service. Compare what the different companies offer, their fees and the requirements for forming an overseas corporation. Select the company you believe is best suited to your needs and contact its representatives. You will have to answer detailed questions about why you want to incorporate overseas, the assets you want to transfer and how soon you want the incorporation completed. Make it clear you want to use the corporation for stock trading purposes.
Step

3
Wait until the corporation is active before opening a bank account and brokerage account for your overseas corporation. The company that formed your IBC can usually suggest reputable banks and stock brokerage firms. Try to open the accounts in the same country in which you incorporated. Make sure the stock brokerage firm has access to the U.S. exchanges in addition to the global markets. After funding the corporation's brokerage account, the stocks you buy will be held in the corporation's name.
References
Tips
Check with your IBC incorporator to see how you can legally transfer money from the U.S. to your overseas corporation or brokerage account without compromising your anonymity.
Warnings
Consult with an attorney if you have any questions or concerns before setting up your IBC.
Writer Bio
Based in St. Petersburg, Fla., Karen Rogers covers the financial markets for several online publications. She received a bachelor's degree in business administration from the University of South Florida.