How to Invest in Scandinavia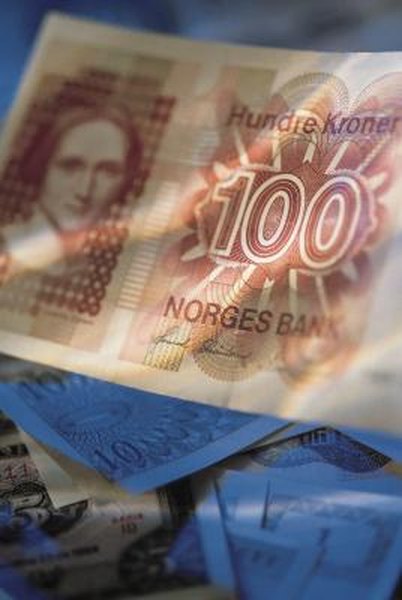 The Scandinavian countries offer a sort of alternative European investment choice. Three of the four countries in the region have their own currencies, setting them apart from the Euro zone, and there is a greater emphasis on natural resources and energy investment across the region. U.S. investors have several paths to investing in one or more of the Scandinavian countries.
Scandanavia
The Scandinavian countries are Denmark, Finland, Norway and Sweden. Only Finland has joined the rest of Europe to use the Euro as its currency. The countries in the region have managed to balance a high level of services for citizens and with business friendly policies and taxation. For example, an August 2012 Forbes article noted that the Swedish economy was forecast to grow by 3 percent in 2013 while the Euro zone would be lucky to have any growth at all. Norway has developed into a major oil producing country.
Single Country ETFs
Single country exchange-traded funds are available that cover each of the four Scandinavian countries. An ETF will hold shares of the major companies from a specific country. The single country ETFs are a good investment choice if your research shows that one or two of the countries should outperform the others and you do not want to research individual stocks. Also, an ETF will hold shares of companies not available to U.S. investors through any other investment channel.
Regional ETF
One fund, the Global X FTSE Nordic Region ETF, provides investment exposure to all of Scandinavia with a single investment. The fund holds stocks from about 30 of the major companies from the region. The regional ETF approach makes sense if you want to invest in Scandinavia as just one piece of a broad investment strategy for your portfolio.
American Depositary Receipts
Foreign companies can list shares in the U.S. in the form of American depositary receipts. A sponsored ADR is backed by the company and shares of that company held in trust by a U.S. bank. The ADR.com website lists 38 companies from the four Nordic countries trading as sponsored ADRs on the New York Stock Exchange, NASDAQ or over-the-counter. You invest in ADR shares in exactly the same way you would buy stock in a U.S. company.
References
Writer Bio
Tim Plaehn has been writing financial, investment and trading articles and blogs since 2007. His work has appeared online at Seeking Alpha, Marketwatch.com and various other websites. Plaehn has a bachelor's degree in mathematics from the U.S. Air Force Academy.