Statistics on Buying, Selling or Holding Stock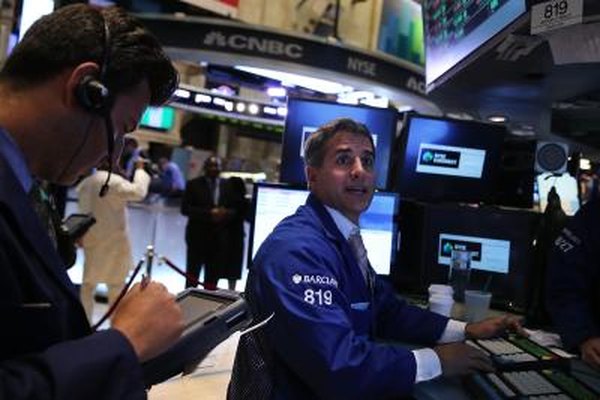 Buy, Sell and Hold are more than just analyst ratings -- they're actually decisions that investors like you make about stocks every day. Knowing the market's historical trends can help you to make the right call on a stock. While if there's no real way to tell if history will repeat itself in the stock market, investors do tend to stick together.
When in Rome
If you choose a "follow the herd" mentality in the stock market, you'll find that investors see April as the most popular month in which to buy stocks. In that month, the Dow Jones Industrial Average, which reflects trading in major companies across numerous industries, increases an average of 2.3 percent, according to a 2012 article on CNBC.com website. The next-best month for the Dow is October, when the Dow advances an average of 1.5 percent.
When Investors Sell
You'll find most investors running for the exits and selling stocks during September. Indeed, in the four decades plus leading up to 2012, the S&P 500 index, which is a barometer of broad stock market activity, declined an average of 0.52 percent every September, as per the Stock Trader's Almanac cited in a 2013 article on MSN Money. That negative sentiment doesn't linger, however. By October, the index is producing average returns of slightly less than 1 percent.
Know When to Hold 'Em
If you're thinking of holding onto your stocks for any significant length of time, you're in the minority these days. The average holding period for stocks is slightly more than three months, according to a 2012 CBNC article. The average holding period wasn't always so short. For most of the 20th century, investors held onto stocks for an average of four years. However, that period shrunk following a series of major setbacks in the technology and housing sectors between 2001 and 2008 and the advent of electronic trading through which individual investors can buy and sell shares online.
Analyst Ratings
You'll also find that Wall Street analysts assign Buy, Sell or Hold ratings to stocks. You may want to take those ratings with a grain of salt. That's because analysts benefit more from having a Buy or Hold rating on a stock as opposed to a Sell. Issuing a Sell rating puts the analyst in jeopardy of being cut off from key research material about the company. That didn't stop ACI Research analyst Edward Zabitsky from assigning a Sell rating to Apple in 2012 -- the sole analyst in a group of nearly 60 to do so, according to a 2012 article on Bloomberg.com.
References
Resources
Writer Bio
Geri Terzo is a business writer with more than 15 years of experience on Wall Street. Throughout her career, she has contributed to the two major cable business networks in segment production and chief-booking capacities and has reported for several major trade publications including "IDD Magazine," "Infrastructure Investor" and MandateWire of the "Financial Times." She works as a journalist who has contributed to The Motley Fool and InvestorPlace. Terzo is a graduate of Campbell University, where she earned a Bachelor of Arts in mass communication.