How to Buy Stock With No Broker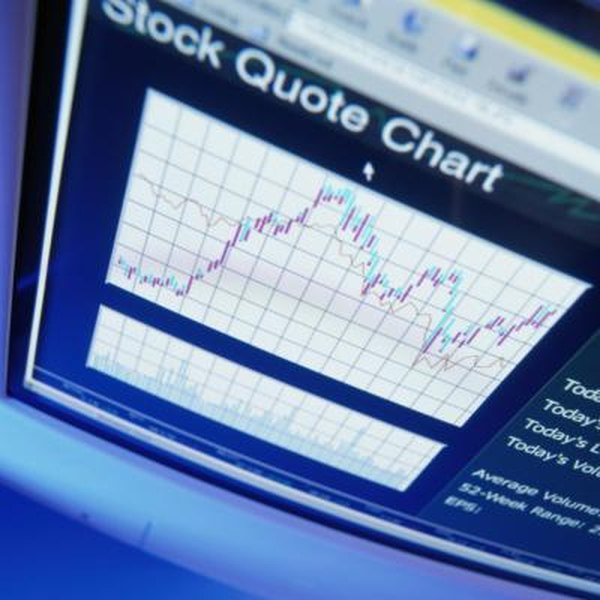 The Internet has transformed how people conduct business. You can purchase books, clothes and even automobiles online. Not surprisingly, you can purchase corporate stocks online as well. Keep in mind that brokers are investment professionals and that bypassing their services can be risky. However, if you are confident that you can pick a rising stock, you should establish your investment goals and go forth. Assess your risk level and comfort zone because some stock categories can be particularly volatile. Mental preparation can help you hold on to a stock after a bad quarter and to sell a stock when it reaches your investment goal.
Step

1
Choose an online broker. Several choices are available, with Scottrade, E*TRADE and TD Ameritrade among the most well-known. For each transaction, you will be required to pay the broker a fee, whether buying or selling stock. If you talk to a broker over the phone, this fee will go up. Before making your choice, you should spend some time at each broker's website to evaluate its services, then do independent research.
Step

2
Fund your account and research the stock market. Because of banking laws, your initial account will not be funded for a grace period of three days, even if you transfer the money electronically. Therefore, use this time wisely. Research the market sector that interests you, or the sector in which you have the most knowledge. Look at past performance, as well as 52-week highs and lows, and try to identify trends in the sector. Look at the most recent earnings reports. The more informed you are, the better the chances you won't be disappointed with your investment.
Step

3
Make your purchase. Keep in mind that when you sell your shares, you will have to pay a broker's fee again. If you are a long-term investor, keep up with your stock on a quarterly basis. Often, the highest volume on a stock is after a quarterly report. You can set your brokerage account to send you email reminders about quarterly reports, and to send you notifications when your company has been in the news, which is another event that can trigger higher-than-usual trading volume in your stock. If you have decided on a particular price at which to sell your stock, you can set a limit order that will automatically carry out the transaction. If, however, you are a short-term investor or day-trader, you will want to stay abreast of all of your company's developments on a weekly or daily basis.
References
Resources
"How to Buy Stocks Online: For All Experience Levels, Step-By-Step Guidance, and Without a Broker"; Michelle Price
"The Five Rules for Successful Stock Investing: Morningstar's Guide to Building Wealth and Winning in the Market"; Pat Dorsey
"The Intelligent Investor: The Definitive Book on Value Investing. A Book of Practical Counsel"; Benjamin Graham
Tips
Because of legislative requirements from the Patriot Act, you may be required to provide a government-issued form of identification when signing up with an online broker.
Warnings
This article should not be construed as investment advice or a recommendation to purchase particular securities. Furthermore, it is not an endorsement of the brokerage firms listed.
Writer Bio
Jimmy Rafter is a published academic writer, having written books, journal articles, reviews and newspaper articles for over 20 years. He holds two master's degrees (one in theology) as well as a Doctor of Literature. As an English professor, he has over 10 years of experience teaching students how to write well.