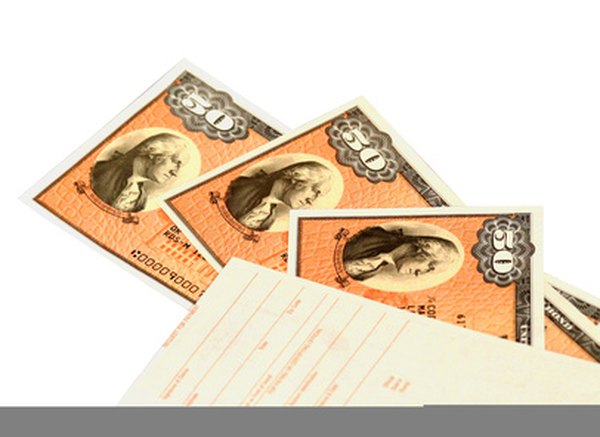 U.S. Treasury EE savings bonds are the U.S. savings bonds that are often advertised and commonly sold through banks. These low-risk savings bonds are also easy to transfer to a new owner for any reason. The bond is actually reissued rather than changed, and all that a present bondholder needs to do is fill out a form and mail it to the U.S. Treasury. The form, which is available online or by mail, requires signatures of any co-owners, and all signatures must be verified by a registered bond broker or representative of a financial institution.
Step

1
Launch the TreasuryDirect website in any Web browser. Click on "Forms" and then navigate to the "Savings Bonds Forms Ordering" page and click the "Reissue Forms" link. A list of forms will appear.
Step

2
Scroll down to form number PD F 4000, which is the second form in the "Reissue Forms" section. Click the PDF link to access the online form. Either print the form to fill it out by hand, or keep the form open in your browser and fill it out using your computer.
Step

3
Fill out all fields on the form. Use one form for up to three bonds that you need changed to the same new owner, and make sure to fill out the correct issue date, face amount and Social Security number. The face amount of bonds that you purchased may not be the same amount you paid for the bonds, as older EE bonds were sold for half of the maturity, or face, value.
Step

4
Take the filled-out form to a bank or a brokerage office and sign it in front of an authorized employee. Bring any co-owners with you to sign it in person as well. Make sure the employee affixes a seal or stamp to the form and that he fills out the parts of the form beginning with "I Certify" for each owner that signs the form.
Step

5
Mail the form to either of the two addresses listed on the bottom. Wait up to 15 days for replacement paper bonds to appear in the mail or for a notification that your replacement electronic bonds have been issued.
Tip
As an alternative to downloading Form PD F 4000, you can have the form mailed to you. On the "Savings Bonds Forms Ordering" page, select the number of forms you want to receive by mail by using the pull-down menu in the left-hand column of the form listing. Fill out your name and address at the bottom of the forms page and click the "Order" button. The form should arrive by mail within a few days.

Check with your accountant or tax adviser to find out whether your transfer of ownership needs to be reported.