Difference Between Investment Bankers & Money Managers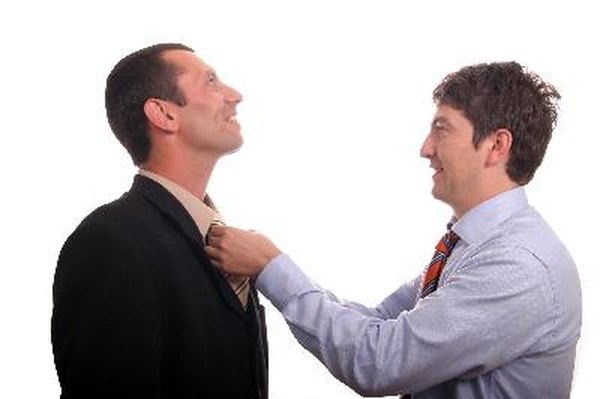 The U.S. News and World Report publishes an annual list of the best business jobs. Among the positions that look promising for money managers are accountant, financial adviser, financial analyst and financial manager. Investment bankers aren't mentioned on the USNFP list, but according to Bureau of Labor statistics, the field remains an equally good choice, so make your career decision based on further information.
Educational Differences
A student can enter either profession with a bachelor's degree in a financial discipline that ranges from economics to business. An MBA is preferred in both fields. Superior math skills and attention to detail are also highly sought skills in both fields. According to State University.com, some banks are willing to hire and train liberal arts graduates to become investment bankers, but no such claim is made about money management. Both jobs require candidates to understand government regulations, policies and trends.
Responsibility Differences
Investment bankers negotiate large financial transactions and may be employed by an investment banking firm or commercial bank to undertake mergers, acquisitions and/or venture capital transactions. They produce funds by selling stock within the company and also acquire funds earmarked for venture capital. Money managers handle portfolio management marketing, investment advising, mutual fund analysis and hedge fund management. They work for financial organizations or enter into private practice.
Interaction Differences
While both career paths require human interaction, audiences can be diverse. Investment bankers interact with business professionals and corporations when mediating and closing investment deals. Money managers can work on behalf of businesses or consumers, since both populations seek investment, divestiture and fund management advice. Investment bankers are likely to deal with people more often than money managers.
Wage Differences
According to Job Descriptions.net, an investment banker with no experience can expect a starting salary of around $60,000 per year. Raises can be rapid. $100,000 is considered average, though the median salary in the U.S. for investment bankers according to the BLS is $162,000. Opt for a career in money management, and the BLS projects slightly lower wages. The median income for money managers in 2008 was $99,300. The highest 10 percent of money managers earn $135,070. Both professions reward top producers with bonuses and raises.
Advancement Differences
Climb the corporate ladder to managing director or vice president of a large or international investment bank if you enjoy working in that type of institution. Opt for a smaller investment banking firm, and you can anticipate more competition for jobs. In both industries, job growth emulates the economy's health. Advancement in money management circles offers more diversity. Money managers can concentrate on niches like being a controller, corporate treasurer, risk manager, mortgage or trust management professional.
Cultural Differences
Both careers come with big financial risks, and either can expose you to financial crises and increased stress on the job. You might assume that investment bankers work fewer hours because banking hours are short. In fact, investment bankers report long workdays that include all-nighters and weekends. Money managers' hours may be subject to corporate office hours, the firm's policy and culture, but aren't generally as daunting. An independent money manager sets her own hours and may find herself working equally long hours to service her clients.
Credentialing Differences
Fewer certifying and credentialing entities are available to investment bankers than money managers. The American Bankers Association offers diplomas and certifications in all aspects of banking through the American Institute of Banking. Money managers can earn diverse credentials through a variety of organizations, including Chartered Financial Analyst and Certified Treasury Professional through The Association for Financial Professional and Certified Management Accountant through the Institute of Management Accountants.
References
Resources
Writer Bio
Based in Chicago, Gail Cohen has been a professional writer for more than 30 years. She has authored and co-authored 14 books and penned hundreds of articles in consumer and trade publications, including the Illinois-based "Daily Herald" newspaper. Her newest book, "The Christmas Quilt," was published in December 2011.