If I'm Covered by Medicare Should I Have Additional Health Insurance?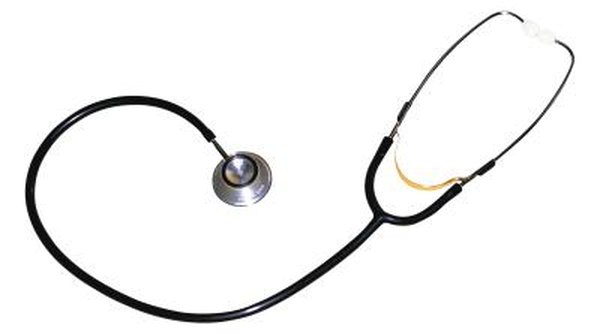 When you are covered by Medicare, you have widely accepted healthcare insurance. However, Medicare seldom covers all of your medical expenses. Therefore, it makes perfect sense to purchase health insurance to reinforce your Medicare coverage. Multiple private insurance companies offer supplemental coverage, called Medigap programs. The option you choose should sufficiently fill the known gaps in Medicare coverage. You will have multiple options to find additional coverage that fits your budget.
Cost Options
Once you decide that having supplemental health insurance is a wise idea, your next issue is often the additional cost you'll face. Fortunately, you should have some acceptably priced options, depending on the state where you live. While Medigap plans must meet federal government guidelines, states can choose which options to offer you. Three states, Massachusetts, Minnesota and Wisconsin, even have their own proprietary plans that meet government Medigap standards. You can choose a plan that has premiums you can afford.
Supplemental Insurance Options
The federal government authorizes 10 different supplemental health insurance plans that complement Medicare. Some states, however, do not offer all 10. Check with your state of residence to learn about its approved menu of choices to supplement your Medicare coverage. Menus of options typically range from plans that cover most of your Medicare deductibles, co-payments and possibly uncovered procedures to lower cost programs that, at least, partially cover deductibles and co-payments. All supplemental plans must be guaranteed renewable and cannot duplicate coverage you already have.
Employer Health Plans
If you qualify for Medicare but choose to keep working, you may have access to health insurance offered by your employer. Keep it. Staying enrolled in your employer-sponsored healthcare plan can be a good alternative to researching private company supplemental insurance offerings. You can still retire and use this plan if your employer offers you the option of continuing its health insurance coverage after retirement and the features and cost fit your financial situation.
Medicare and New Healthcare Regulations
A new healthcare program, often called Obamacare, as of the date of publication is not scheduled for implementation by October 2014 as originally planned, but you should understand the relationship between the new regulations and Medicare. A key feature in the new law, the Health Insurance Marketplace, does not include or affect Medicare and does not have Medigap insurance or traditional Part D (drug coverage) options. You still need to investigate your supplemental insurance options using authoritative sources, such as medicare.gov.
Coordination of Benefits
When you match Medicare with supplemental healthcare coverage, each entity becomes a "payer." Coordination-of-benefits rules identify which entity pays first. The primary payer first reimburses medical providers up to its coverage limits. The secondary payer then pays costs the primary payer doesn't cover. Coordination of benefits does not mean the two plans share the cost, but identifies the primary and secondary payer for each health insurance claim.