Reasons for Delisting a House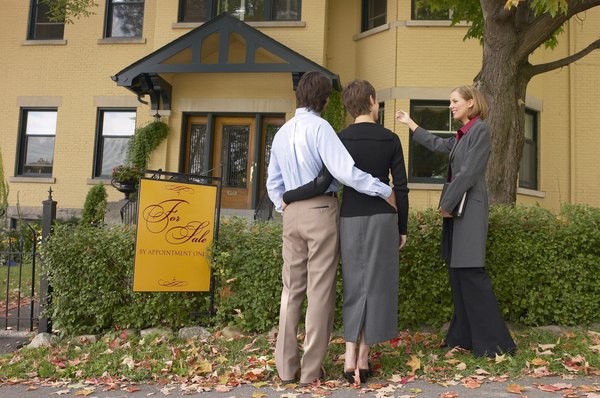 Selling a home is one of life's anxiety-producing experiences. You're locked in a dance with buyers with no less than your living space and the emotions surrounding it at issue. Once you home is listed publicly for sale, you may discover a variety of reasons for taking the property off the market, or delisting it. Consider the pros and cons of delisting before calling your real estate agent or broker.
Appearing Overpriced
Homeowners or their real estate agents may make the decision to delist a property that has been on the market because the longer a house sits on the market, the more it appears as if it is overpriced or has serious flaws. Neither may be the case, but some time out of the spotlight gives both owner and agent time to reexamine pricing, staging and marketing strategies. When the house is re-listed, it will appear as a new listing, making a new start for all concerned. The number of times this can happen, however, is limited, because most real estate agents can easily find listing histories in the area's Multiple Listing Service files.
Changes Made to the House
Changes such as home improvements, repairs or even a change in price might necessitate delisting a house. Unless you can find a contractor to guarantee that your kitchen will stay completely functional and be finished in a few days, you might want to take the house off the market during the project – both you and the contractor will feel less pressure with the extra breathing room. The same goes for serious repairs – say after a mudslide eats your sunroom or in-ground pool. Although your agent will tell you that a price reduction attracts traffic, several drops might look as if you're an inexperienced or quirky seller. If your local market has heated up recently, you might even want to revise your price upward. In either case, delisting provides cover for the change.
Delisting for Convenience
If you've planned one last family reunion to last a week or committed to house guests who want to visit "just one more time" for most of the holidays, delisting may be a way to avoid the inevitable upheaval and invasion of privacy whenever the phone rings. It's also possible that you've changed your mind about selling because of a change in jobs, plans or other consideration.
If you've decided to stay put and just refinance, check around – many lenders have special rules about delisted houses and require proof you've taken it off the market before beginning negotiations. For example, Fannie Mae won't allow a refinance of any home that is currently listed for sale. If asked for proof, you'll need to get a letter from your realtor that you've terminated the sale, as well as any letters you provided to the realtor requesting the termination.
The house's listing in the Multiple Listing Service may also control how much some lenders will offer. If the home was on the market for a long time and didn't sell, for example, the lender might wonder if the house has defects that affect its value.
Other Reasons
Some sellers just get tired of having to keep their homes company-ready, living with undersized staging furniture and having people tromping in and out of their house seven days a week. Others, disappointed with their real estate agent's marketing activities or counsel, take the house off the market to put an end to a contract. Before delisting a house, however, check your listing contract for possible consequences and penalties imposed for delisting.
References
Writer Bio
An avid perennial gardener and old house owner, Laura Reynolds has had careers in teaching and juvenile justice. A retired municipal judgem Reynolds holds a degree in communications from Northern Illinois University. Her six children and stepchildren served as subjects of editorials during her tenure as a local newspaper editor.