Stocks That Have Dividend Reinvesting Plans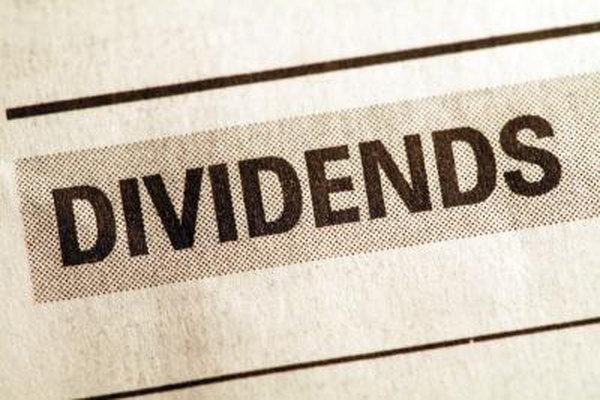 If you want to be a long-term owner of dividend-paying stocks, dividend reinvestment plans offer a way to accumulate shares at your own pace and use any dividends to buy more shares. If you find a stock that has a history of regular dividend payments, odds are good that the company offers a dividend reinvestment plan -- known in the trade as a DRIP plan.
DRIP vs. DPP
What could generically be called dividend reinvestment plans come in two types. A true DRIP plan requires you to own at least one share of the stock before you can enroll in the plan. In this case you must buy shares through a broker and then transfer one share or more to the DRIP plan. A direct purchase plan -- DPP -- allows you to buy your first shares with your initial investment in the plan. In the world of DRIP plans, most plans are actually DPP plans, allowing you to enroll without first owning shares.
Company Plan Information
If you want to enroll in the DRIP plan of a specific company, you will find plan information on the investor relations pages of the company's website. If there is no link to the DRIP plan on the main page for investor relations, the information is most likely listed under "Shareholder Services" or a similarly named menu item. The plan information on the company website will give the details of the plan and a link to the plan administrator's website, where you can enroll in the plan.
Plan Administrators
Most companies farm out the administration of their DRIP plans to a handful of companies that specialize in managing these types of plan. The administration companies maintain sortable and searchable lists of the DRIP plans on their websites. Use the administrator websites to find, research and compare DRIP plans. The two biggest plan administrators are American Stock Transfer & Trust Company, and Computershare Ltd. Each manages thousands of DRIPs, while the numbers for other plan administration companies top out at a few hundred plans.
Minimums and Fees
Individual companies set the participation requirements for their DRIP plans. Typically, a plan will have a minimum initial investment amount and another minimum for ongoing investments. There may be fees to enroll in a plan, plus a charge for each investment and to sell shares. Costs to you can range from completely free to per-investment costs that rival discount broker commission rates. For all plans, making investments electronically through Automated Clearing House transfers -- commonly called ACH -- will significantly lower the costs.
References
Writer Bio
Tim Plaehn has been writing financial, investment and trading articles and blogs since 2007. His work has appeared online at Seeking Alpha, Marketwatch.com and various other websites. Plaehn has a bachelor's degree in mathematics from the U.S. Air Force Academy.