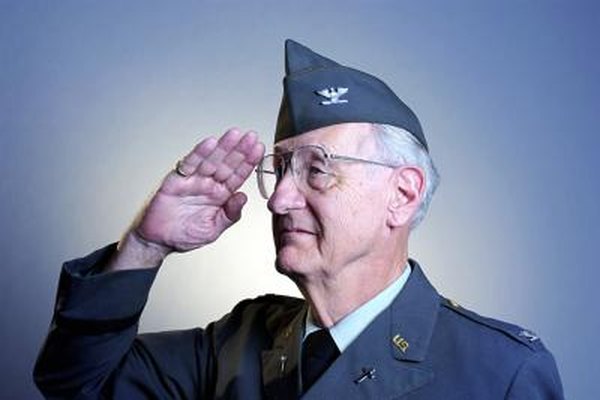 The regulations of the U.S. Department of Veterans Affairs are byzantine at best, and the laws supporting these regulations change with each new wave of veterans seeking VA benefits. There are circumstances under which U.S. Veterans getting VA benefits must have private insurance. But for most veterans, the answer to the question, "If I get VA benefits, do I have to have private insurance?" is a resounding "No."
VA Bennies
All honorably discharged veterans have access to VA home loan guarantees and burial benefits. Vets whose income doesn't exceed the VA's income thresholds or who meet other requirements, such as service-connected disabilities, also have access to VA health care benefits. Veterans under the Post-9/11 or Montgomery GI Bills have education and training benefits. Combat veterans have access to VA health care benefits for at least five years.
Health Care
Veterans qualify for health care at VA centers by virtue of service-connected disabilities, income, medals awarded or the extent of their service-connected disability. Private insurance is not required. Although insurance is not required for veterans who qualify for VA medical care, any private insurance plan in which the veteran participates will be billed by the VA for services rendered, the same way a civilian hospital would bill the veteran's insurance.
Home Loan Guarantee
There is no requirement that the veteran carry health or life insurance to obtain home financing under the VA home-loan guarantee program. However, mortgage issuers -- or the VA, as the mortgage guarantor -- may require the vet to pay for property and casualty insurance. This insurance protects the vet if someone is injured on the property, such as a visitor who falls down the front steps and takes legal action against the veteran as the homeowner.
VA Life Insurance
When a service member becomes a civilian again, the Servicemembers' Group Life Insurance he carries must expire or must be converted to another type of life insurance. The VA offers Veterans Group Life Insurance as a substitute form of life insurance. However, this conversion is not required if the veteran uses any VA benefit.
Burial
Burial in the national cemetery system – or at sea, for sea service veterans – is available to military members. The VA will supply a headstone, free of charge in the form of a plaque or a conventional headstone. Again, there is no requirement for the veteran to have any insurance.
Photo Credits
Thinkstock/Comstock/Getty Images