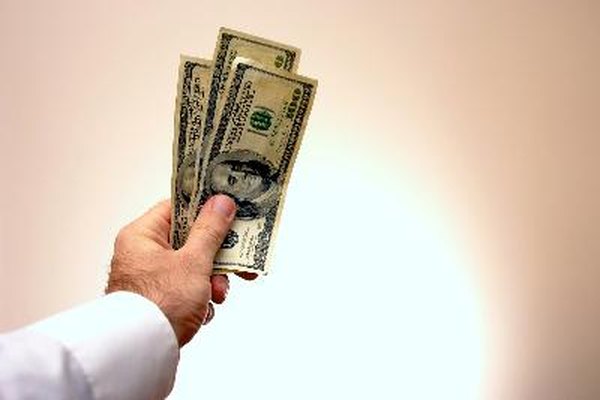 Redeeming shares of a mutual fund can be as easy as a single click online or a phone call. On the other hand, it might require a meeting with your financial adviser. It depends on your needs and the tax status of your account. In any case, the process is pretty straightforward.
Online Redemption
Step

1
Find your mutual fund account number, which will be on your account statement. If you have online access to your mutual fund account and the account is not tax-advantaged, such as an IRA or 401(k), you can log in to your account on your investment company or bank's website.
Step

2
Find an option that reads "Accounts" or "My Accounts." Click on that to bring up a list of your holdings. Most investment companies or banks with online account access will offer a "Trade" link next to your fund information. When you click on this you will usually see the following options: Buy, Sell, or Exchange. To withdraw money from your mutual fund, you will choose the "Sell" option.
Step

3
Wait for the screen that asks you how much you want to withdraw. There should be a drop-down field that asks you how you want to sell your shares: dollar amount, number of shares, percentage of holdings, or all shares.
Step

4
Select "all shares" if you want to withdraw everything. If you want to withdraw only part of your holdings, you choose the "dollar" or "dollar amount" option. If you want to withdraw a percentage of your holdings, choose the "percentage" option, but keep in mind that the amount you receive will be based on the Net Asset Value of the fund on the end of that day's trading. So if you want to withdraw half of your money, enter "50 percent." If you want to withdraw a quarter of your money, enter "25 percent," and so on. Choosing the "number of shares" option will require some math on your part.
Step

5
Select how you would like to receive your money. Options typically include receiving a check by mail, by wire transfer, or by a deposit to your money market account. Pick what's right for you. Next, confirm the trade, which should be the final screen in the process. You should receive your money within 10 days.
Step

6
Many people prefer not to do business online. If you're one of those folks, you should locate the customer service number on your account statement and give your investment company or bank a call. Keep your account statement at the ready and an agent will walk you through the steps you need to withdraw your funds.
Tip
Consult with your tax adviser before redeeming mutual fund shares. Capital gains taxes or loss deductions may apply.
Warning
Withdrawing money from a retirement account such as an IRA or 401(k) is best done with the assistance of your financial and tax advisers. There are significant tax implications on these accounts.
Photo Credits
man holding out money image by Stephen Orsillo from Fotolia.com