How to Close a Mutual Fund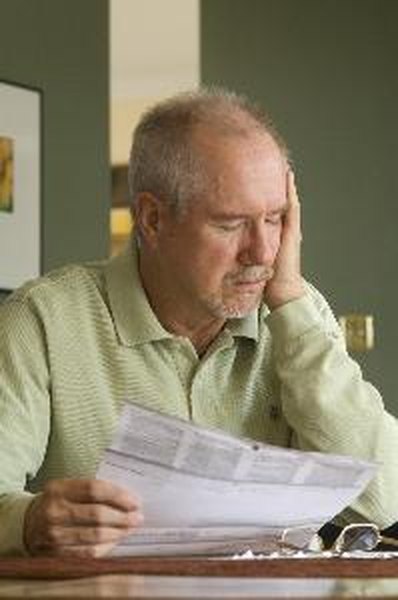 If you've invested in a mutual fund but aren't getting the returns you expected, you have the option to redeem your shares and close your investment. By federal law, mutual funds must allow shareholders to redeem at any time, up to the full amount of their investment.
Step

1
Check your mutual fund statement, which should arrive every month or at the end of each quarter. The latest statement should detail the fund you're invested in, how many shares you own and the net asset value at the close of the statement period. The size of your investment is simply the net asset value per share, multiplied by the number of shares you own. The statement might have a transaction slip attached, which you can use to redeem shares by mail.
Step

2
Call the fund, if you have selected the option to redeem or purchase shares over the phone. Most funds let you make transactions over the phone if you opt to allow this. Otherwise, any requests to purchase or redeem shares must be done in writing. If you have check writing privileges, you can write a check to yourself to redeem shares. However, to close the account you must contact the fund.
Step

3
Instruct the fund's customer service rep to redeem all of your outstanding shares and send you a check for the full balance. Your price per share will be calculated as of the close of business on the day you redeem, or the next business day if you call on a weekend or holiday. You will be asked for your account number as well as a security identifier, such as your Social Security number or a challenge question (such as your mother's maiden name).
References
Tips
Funds must close a redemption by sending or wiring you the money within seven days.
You can have the funds wired to your bank. To do so, you need your bank's routing number and account number. The fund should already have this information on file if you allowed automatic withdrawals for new or regular investments.
If you've invested in a closed-end mutual fund, you redeem shares by selling them at the market price, which constantly fluctuates when the markets are open. You may or may not get the "net asset value" of your shares, as their price is determined by supply and demand.
Warnings
Most funds also allow Internet redemptions, but exercise caution when doing this. Internet sites, and your own account information, are not always secure. In addition, it's a good idea to confirm the transaction with a customer service rep by phone.
Some funds charge a "contingent deferred sales charge" to investors when they redeem shares. If so, you will receive less than the shares are worth. Always check a fund's prospectus for such charges and other fees before investing any money.
Writer Bio
Founder/president of the innovative reference publisher The Archive LLC, Tom Streissguth has been a self-employed business owner, independent bookseller and freelance author in the school/library market. Holding a bachelor's degree from Yale, Streissguth has published more than 100 works of history, biography, current affairs and geography for young readers.