Can an American Citizen Invest in the Australian Stock Market?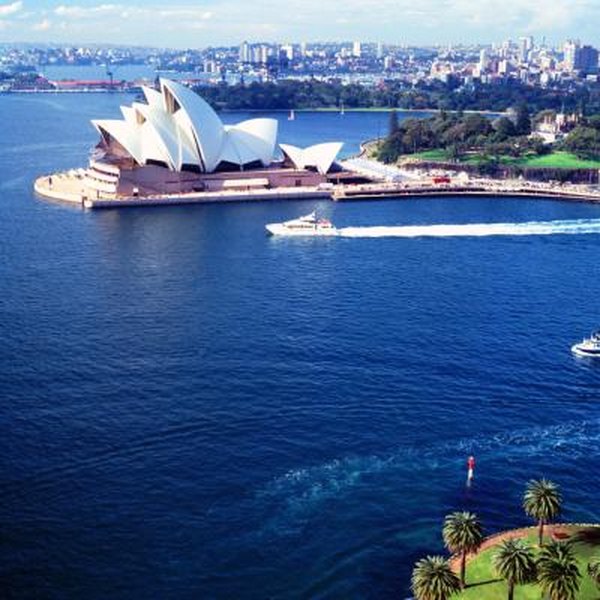 International markets can offer investors exposure to rapid growth industries that might not be available in their home countries. One such market is that of Australia, where industries such as mining and industrial manufacturing are strong. As a U.S. citizen, it is possible to allocate capital to these industries through an international access broker.
Find the Right Broker
The most important thing when looking to gain exposure to the Australian stock market is to make sure you choose the right broker. Many brokers offer access to international stock exchanges, but this does not always include an Australian exchange. Before you open an account with any particular broker you should ensure that broker's offerings meet your requirements. This can normally be done online by navigating to the broker's website and browsing through the investment products section. If the broker you are considering does not have this section on its site, use your telephone. The major stock exchange in Australia is called the Australian Securities Exchange and is located in Sydney. You should look for ASX stocks listed as an investment product.
Open an Account
Having found a broker that offers ASX stocks as an investment product, you must open an account. This can normally be done online, or by downloading an application form and filling it out manually. All brokers will require personal details, such as your name, address and age. In most cases, a broker will also require a form of proof of identity. This normally involves mailing, or scanning and emailing, a copy of your driver's license or passport and a recent utility bill.
Fund Your Account
Once you have received confirmation from your chosen broker that your account has been set up, you must fund it. Many brokers have a minimum funding requirement, which is something you should take into consideration when choosing a broker. The amount with which you wish to fund your account depends on the amount of risk you are willing to take. As a general rule, you should only invest money that you can afford to lose. Once you have decided this, you should deposit your funds into your account. This can normally be done instantly using a credit card or a debit card, or in two to three days with a wire transfer from your bank.
Choose Your Stocks and Place an Order
With an active and funded account, you may invest in the Australian stock market. Having performed the necessary analysis and decided on the stocks you wish to purchase, you can place an order online or over the telephone. To invest online, navigate to the ASX section of your trading platform and buy shares in the company of your choice. To invest over the telephone, call your broker and instruct him to buy the shares on your behalf, using the funds in your account. Once the order is filled the investment process is complete.
References
Writer Bio
Samuel Rae is an experienced finance journalist whose work has been published across a range of different sites and publications in the financial space including but not limited to Seeking Alpha, Benzinga, iNewp, Trefis and Small Cap Network. He holds a BSc degree in economics.