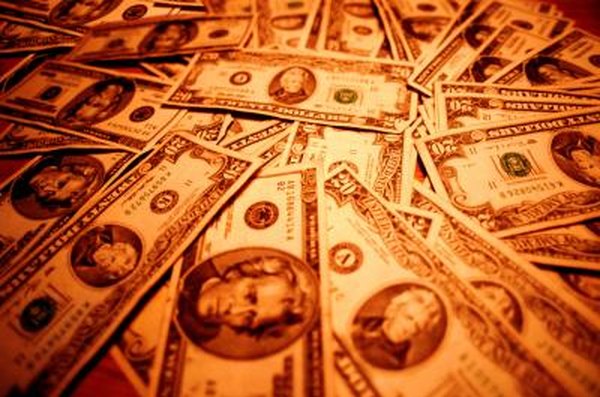 When a company becomes successful and no longer needs to plow all its profits back into the business, management can use those funds to pay stockholders a dividend. The company is obliged to report the dividends it paid to the Internal Revenue Service. Shareholders need to claim their unclaimed dividends not only to receive the payment but to accurately disclose that additional income on their tax return.
Step

1
Retrieve your stock certificate then go online to the company's website and find their contact information link. Look for the Investor Relations telephone number and call them. Explain to the representative that you did not receive a dividend payment and that you would like to claim your outstanding dividend. The representative will fax or email the claim form to you for you to complete and return. They may also request that you provide proof of stock ownership. The claim form must be notarized so wait until you are in front of the notary before signing the form. Ask how long the claim procedure may take and when you should expect to receive the dividend payment.
Step

2
Contact your financial advisor if you cannot find the stock certificate or any information about the issuing company. Companies merge and go out of business all the time and your advisor should be able to find out the status of the company. If the company has merged, you will have to contact the acquiring company to claim your unclaimed dividend. The process may take longer but the new company should be able to process your claim and mail the dividend check to you. Contact the Investor Relations department to get the process started.
Step

3
Go to the Federal Deposit Insurance Corporation website if you cannot find any information about the company. If the company has merged or gone out of business, the FDIC holds the unpaid dividends until the rightful owner steps up to claim them. Use the FDIC website's search feature to find your unclaimed dividends along with the issuing institution. You can open a file online and receive your FDIC reference number.
Step

4
Download and complete the FDIC Claimant Verification Form, being sure to fill in your reference number. The form must be notarized so do not sign it until you are standing before the notary public. Mail the completed and notarized form to FDIC, Attention: Unclaimed Funds, 1601 Bryan Street, Dallas, TX 75201. The FDIC will contact you within 30 days if there are any questions or they will mail the check to you.
Tip
Make copies of all the documents you send in, and use a traceable mail service such as UPS, FedEx or USPS registered mail.
Warning
Keep track of when you send in your documents. If the company has not responded within 30 days, you may need to contact them again.
John Foxx/Stockbyte/Getty Images