How to Look Up Old Series E Bonds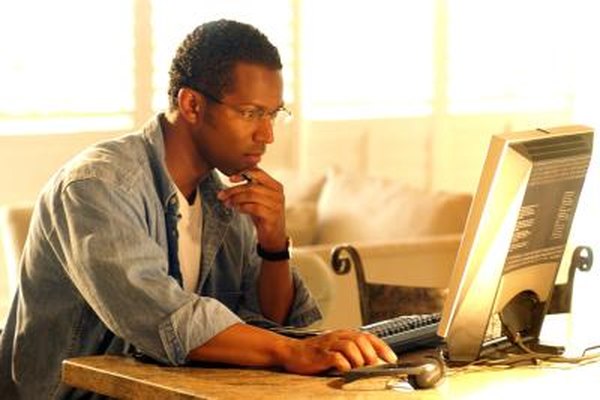 The U.S. Treasury introduced Series E savings bonds in May 1941 to help finance defense expenditures. Series E bonds issued through November 1965 earned interest for 40 years; subsequent Series E issues carried a 30-year interest earning period. Using the U.S. Treasury's online database, Treasury Hunt, bondholders can look up and confirm the redemption status of their Series E bonds issued after 1974 or those owned by a deceased relative. For bonds issued before 1974, the Bureau of Public Debt can help. Series E bonds were replaced with EE bonds in 1980.
Step

1
Log onto TreasuryDirect and click on the Treasury Hunt link. Enter the Social Security number of the bondholder and click the "Search" button. If the bond was issued using an employee identification number, enter that EIN. If nothing turns up, try entering the Social Security number or employee identification number of the purchaser. Bonds given as gifts might include the giver's name.
Step

2
Submit a claim at the prompt that appears after the system finds your bond. For the Treasury Department to confirm your ownership and process your redemption request, you must provide the information requested.
Step

3
Follow the instructions given by the Treasury representative who calls you. He will either mail you Form 1048: Claim for Lost, Stolen or Destroyed U.S. Savings, or advise you to download it from TreasuryDirect. Complete the form and have it certified at a financial institution, such as a bank or a credit union, before mailing it to the address listed on the form. A notary public cannot be used. The bank employee will look at your photo identification and witness your signature on the form before he signs and stamps it.
Step

4
Contact the Bureau of Public Debt if your online search was unsuccessful or if your bond dates from before 1974. You can call 304-480-7711, or you can email the Bureau through the "E-Mail Us" link (see Resources section), or you can write the Bureau of Public Debt at P.O. Box 7012, Parkersburg, West Virginia 26106-7012. To send a written inquiry, complete Form 1048 and have it certified as you would to claim a bond found through Treasury Hunt. In addition to providing the Social Security or employee identification number of the bond recipient or giver, include as much information as possible related to the bond purchase, such as addresses and your best estimate of when the bond was purchased.
References
Resources
Tips
Along with your correspondence to the Bureau of Public Debt , include copies of death certificates of bond owners who have died.
Check your 1099-INT forms received from the bank for the years your paper Series E bond stopped earning interest. The tax code requires reporting of interest for the year the bond reached final maturity or was redeemed. The oldest Series E bonds reached final maturity, or stopped earning interest, in 1980.
Warnings
Be prepared for a long wait if you don't know the bond's serial number. The Bureau of Public Debt needs at least three weeks for fact-finding even when you provide the number.
Writer Bio
Trudy Brunot began writing in 1992. Her work has appeared in "Quarterly," "Pennsylvania Health & You," "Constructor" and the "Tribune-Review" newspaper. Her domestic and international experience includes human resources, advertising, marketing, product and retail management positions. She holds a master's degree in international business administration from the University of South Carolina.