The Advantages of Retiring in Delaware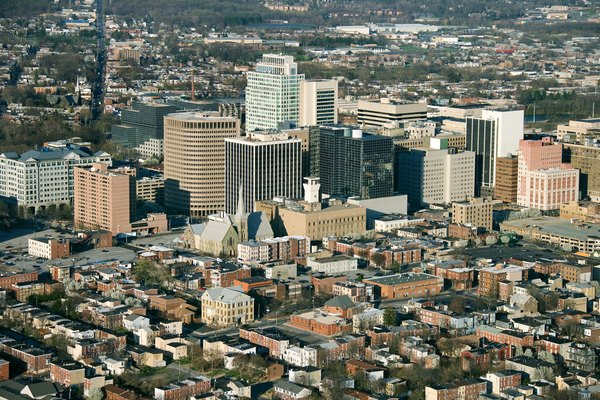 Not every retiree relocating from high-tax New York or New Jersey wants to head to Florida or the Carolinas. It's hard to leave family and friends behind, but along with the other advantages of retiring in Delaware, you're only a couple of hours' drive or train ride away. Those from other parts of the country may also find Delaware an attractive place to retire. Its proximity to major Northeastern metropolitan areas and relatively low taxes make Delaware one of the best states in which to retire.
Tip
Advantages of retiring in Delaware include the relatively low state income tax, property tax benefits, wealth of things to do and ease of travel to exciting nearby destinations.
Tax Benefits in Delaware
The portion of a retiree's pension and 401(k) income that is subject to federal tax is also subject to Delaware state taxes. However, anyone over age 60 is permitted a $12,500 exclusion for pensions or eligible retirement income. The latter includes not only employer-sponsored plans such as 401(k)s and IRAs, but also dividends, capital gains, rental income and interest. Delaware does not levy taxes on Social Security or railroad retirement benefits.
The state income tax ranges from 2.2 percent to 5.55 percent for income under $60,000. The rate is 6.6 percent for an income of $60,000 and up. In addition, Delaware doesn't impose a sales tax. While retiring in most Southern or Western states is less expensive, Delaware is a tax-friendly retirement state for those planning to remain in the Northeast.
Soaring property taxes often drive retirees from their former homes. Property taxes are considerably lower in Delaware than in many other states, although they vary by county and municipality. Senior homeowners, age 65 and older, qualify for a tax credit of up to $400 on their primary residences in Delaware as long as their property tax payments are current.
Things to Do in Delaware
Delaware is the second-smallest state in the county with just three counties, but that doesn't mean there isn't plenty to do without heading to Philadelphia, Washington and nearby states. The entire state is only 96 miles long, but it boasts 28 miles of beaches. Wilmington sports a vibrant arts and restaurant scene as well as museums and concerts.
Nature lovers will love Delaware. There are plenty of state, county and local parks and nature preserves. These are great places to hike, bike or ride horses. Delaware has a rich equestrian heritage including Delaware Park for thoroughbred and relatively rare Arabian racing and Dover Downs and Harrington Park for harness racing.
Festivals are part of the fun in Delaware. Jazz aficionados can look forward to the annual largest free jazz festival on the East Coast, the Clifford Brown Jazz Festival. From spring to fall, you'll find festivals dedicated to all kinds of foods, events and attractions. Don't miss the Sea Witch Weekend in Rehoboth Beach around Halloween.
Where Is the Best Place to Live in Delaware?
Many retirees sell their larger homes for considerable profit and can purchase a home in a good neighborhood for much less money in Delaware. The best place to live in Delaware depends on individual preference, but there are many senior communities from which to choose within the state. For those preferring small-town life, Delaware abounds in neighborhoods with historic homes and quaint shops.
For beach lovers, Ocean View has been named among the best places to live not only in Delaware but nationally. Rehoboth Beach is also a great place to live by the shore, but home prices average in the $800,000s. Head a few miles inland and prices drop by a few hundred thousand dollars. Tiny Lewes has a small-town vibe and a low crime rate.
Along with its 96-mile length, Delaware is just 35 miles wide. That means you can look at properties all over the state to decide where you want to live in one day. The northern part of Delaware is more populous, while the southern section is less developed and contains abundant farmland.
References
Resources
Writer Bio
A graduate of New York University, Jane Meggitt's work has appeared in dozens of publications, including PocketSense, Financial Advisor, Sapling, nj.com and The Nest.