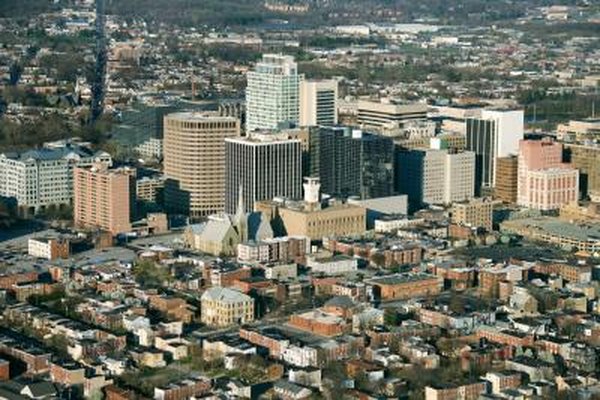 Delaware may have been the first state; but it's probably not the first one to come to mind when you think of retirement. However, choosing Delaware as a retirement destination does have its advantages. According to a 2012 report reported by Kiplinger.com on state taxes on retirees, Delaware is one of the most tax-friendly states for retirees. Also, "The Wall Street Journal" singled out Sussex County, Delaware's largest county, as one of the best places to retire, in a 2010 report.
Income Tax
If Social Security benefits represent a big chunk of your retirement income, Delaware's exclusion of Social Security retirement benefits from state income taxes could be a deal-maker. Pension benefits also receive a generous tax break in Delaware. People over the age of 60 are entitled to a pension exclusion of $12,500 from state income taxes. Retirees who are under the age of 60 receive an exclusion of $2,000.
Income, Sales and Property Tax
As of 2012, Delaware had a moderate income tax rate, ranging from a low bracket of 2.2 percent to a high bracket of 6.67 percent; the state gives taxpayers over the age of 60 an additional tax credit of $110. Delaware doesn't have a state sales tax and offers special property tax perks for retirees. For instance, if you are 65 or older, you can claim a tax credit for half your school property taxes up to a maximum of $500.
Inheritance Tax
Dying is expensive wherever you decide to live, and some expenses you simply can't avoid. For instance, the National Funeral Directors Association reports that the average cost of a funeral in 2009 was $6,560. However, you can save the inheritors of your estate a huge tax bill by carefully choosing where you die. As of 2013, Delaware only taxed large estates with a net worth of more than $5.25 million. If your estate is worth less than this, your executor will not have to file an estate tax return in Delaware.
Location
Delaware's beautiful beaches, quaint towns, mild winters, and proximity to Philadelphia, Baltimore and Washington make it an attractive option for retirees looking for a new ZIP code. History buffs have the historic homes, cobblestone streets and museums of colonial New Castle. Beach lovers have the clean beaches, serene lifestyle and beautiful scenery of Bethany Beach. Retirees looking for a more active retirement may prefer the college town of Newark, home of the University of Delaware, with its vibrant downtown, busy culture and sports schedule and wide variety of restaurants.
Photo Credits
Jupiterimages/Photos.com/Getty Images