How Much Liability Insurance for My Rented House?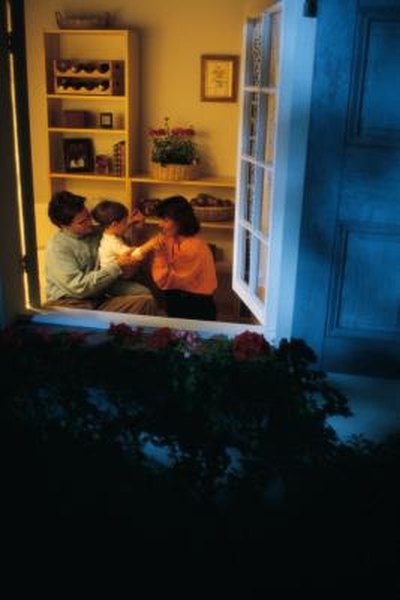 If you've decided to rent your home to a tenant, you may need to purchase a landlord insurance policy. While not all homeowners policies include liability protection, liability coverage is a standard part of all landlord policies. The amount of liability coverage that you will need to have in your landlord policy depends on various factors, including the value of your rental property and your net worth.
Homeowners Insurance
Typically, you can only buy homeowners insurance for a property in which you live. In the event that you are only going to rent your house out for a brief period of time, such as a week, your current homeowners insurance carrier may continue to cover your property while it is rented, if you tell your insurer that tenants will be staying in your home before they begin occupying your residence. Alternatively, your carrier may require you to purchase an endorsement to your homeowners policy for your property to remain insured while tenants are staying in your home. If your insurance carrier agrees to keep your homeowners insurance policy in force while your home is rented out for a short term, you will still be protected from liability for physical injuries and property damage suffered by third parties up to the limits included in your insurance contract.
Landlord Insurance
If you decide to rent your house to a tenant for a longer period of time, such as a year, you will need to purchase a landlord policy to protect yourself from financial loss if your property, including the structures on your land and the items you leave in them for the convenience of your tenants or maintenance personnel, are damaged or destroyed by a covered event. Your landlord policy will also protect you against financial loss if a third party suffers an injury on your property and files a claim against you, up to the amounts specified in your contract. Typically, landlord policies cost approximately 25 percent more than homeowners insurance contracts because landlords are exposed to more risks than most homeowners are. While the amount of liability coverage you will need to have in your landlord policy is contingent upon the value of the insured property, your net worth, and whether or not your property is mortgaged, it is generally advisable for your landlord policy to have a minimum of $1 million of liability coverage.
Umbrella Policy
If you have a high net worth, you may want liability coverage in addition to what is included in your landlord policy. In general, you can get additional liability protection by purchasing an umbrella policy. The Insurance Information Institute estimates that the first $1 million of umbrella liability coverage costs between $150 and $300 per year. Each additional $1 million increment of coverage will cost between $50 and $75 apiece annually.
Renters Insurance
Regardless of the amount of liability coverage you carry, you aren't liable if your tenant's personal belongings are damaged or destroyed. To avoid potential disputes, it is advisable to require your tenants to purchase a renters policy to insure their possessions.
References
Writer Bio
Deborah Barlowe began writing professionally in 2010. With experience in earning securities and insurance licenses and having owned a successful business, her articles have focused predominantly on finance and entrepreneurship. Barlowe holds a bachelor's degree in hotel administration from Cornell University.